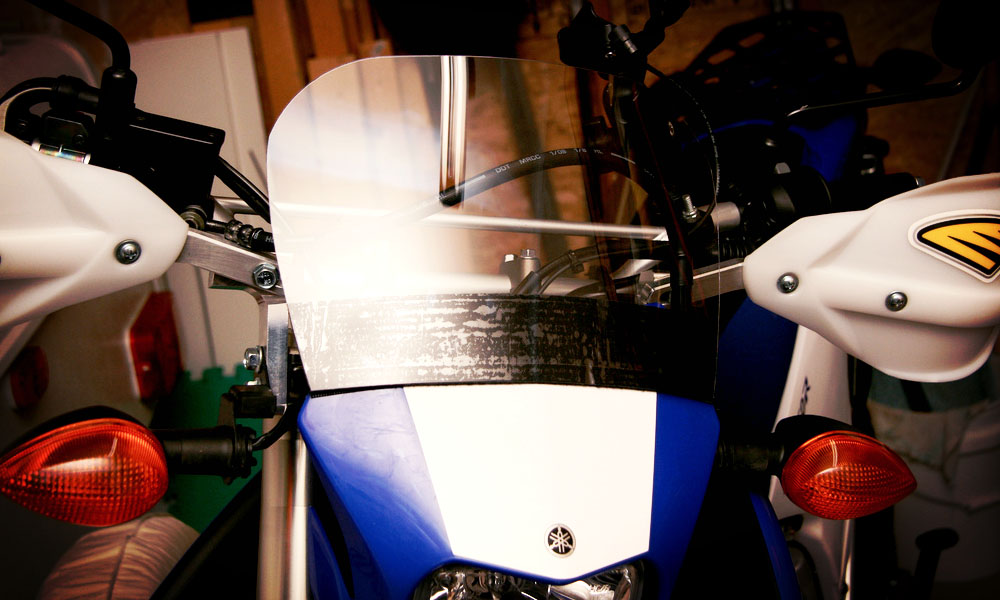 31 Dec 2009

$5 WR Windshield

I saw this mod over on WRR Dual Sport forums by BPG and thought wow.. that pretty cool.  After seeing a few more riders do this mod and with good reports back, I decided to go for it to.  What the heck it was only $5 for the shield and $4 for the velcro.

Go to Harbor Freight and pick up one of these:
Now remove all the head band stuff and discard.  I used a pencil to draw a smooth guide line and then with a pair scissors cut the edges off.
Its pretty much personal preference on where you mount the shield up on the headlight plate, I wanted to get enough velcro surface area to hold the shield on but as high as I could mount it.  Here's how mine turned out.  So far… so awesome!
To finish it off.. I have a perdy ADV sticker to go right along the velcro.. live'n it up a bit!