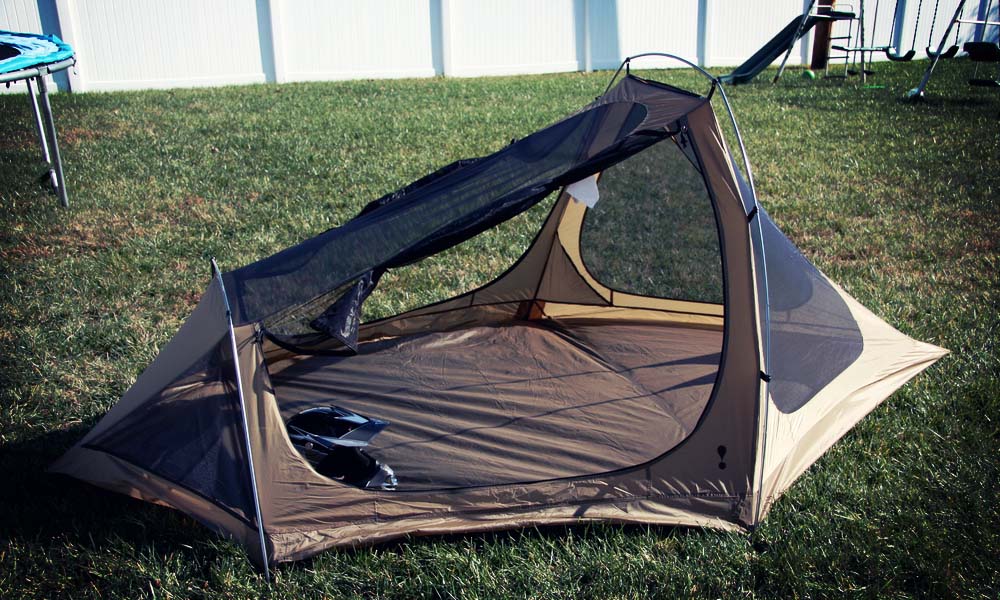 31 Dec 2009

Eureka Spitfire 2 Tent

After looking at a ton of reviews and pricing on small backpack style tents I narrowed it down to these three:
REI Half Dome 2 HC – $169 – 5 lbs 11 oz
Sierra Designs Light Year 1 – $169 – 3 lbs 6 oz
Eureka Spitfire 2 – $119 – 4 lbs 3 oz
For the best overall size, weight and price combination, I went with the Eureka Spitfire 2.
With Rainfly
What I love about the tent is the overall size and height, they make for pretty large tents, considering how compact they are. I have plenty of room inside for me and my gear as well as enough room to change clothes.  The large screened vents all around the tent are great, can't wait to sit under the stars in this thing.  One other thing many forget about is color.  I wanted a tent that I could stealth camp if I needed to, the brown color works for that.  Some of these bright yellow, orange, white tents will give your location away to easily!
Waterproof?
So I had my two boys climb inside with the Rainfly on and took the hose to it to simulate rain for about 15 minutes.  The Rainfly repels water very well, you can see the beads of water race down the fabric.  I did have a blue tarp footprint under the tent too.  After spraying it down for a while I climbed inside and did not feel any water on the inside walls or flooring.  I was very surprised as I thought I'd notice water near the head/foot area.  Not really sure what Eureka treats this tent with but thus far I'm impressed.  Now it wasn't a full on down pour for a few hours so only time will really tell, but I feel much more confident in this little tent!
Remember to stuff the tent in the "stuff" sack and not roll it up, they claim the fabric last much longer this way.
More to come soon… I need a little stove and the Stever stove sure looks cool and cheap, $9!
More Photos