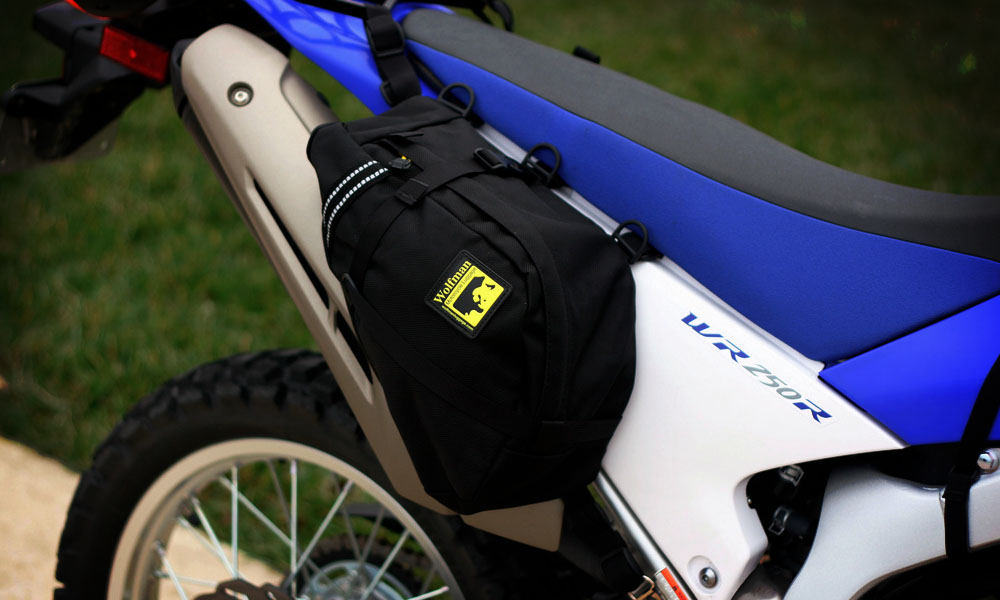 01 Jan 2010

Wolfman Motorcycle Bags

Another first purchase was the Wolfman Enduro Tank bag, I ordered these from Dual Sport Armory also (used the WR discount). This thing is high quality and fits the bike great.  I ride it higher up on the tank so its off the seat.  When fueling up, I just release the strap clips, slide it to the side and fuel.  No worries!
After a few ebay sales I picked up the Wolfman Saddle & Duffle bags.  Again, they fit the bike great as you can see.  They mount easy and you don't even notice they are there.  Highfive also did a nice review of them here. Dual Sport Armory got the call on these too.
To mount the lower straps I used the included ring clips and attached them to the passenger peg holes.  Had to hit the hardware store for longer bolts but with a little Loc-tite, they have stayed secure.
More first mods, go here.