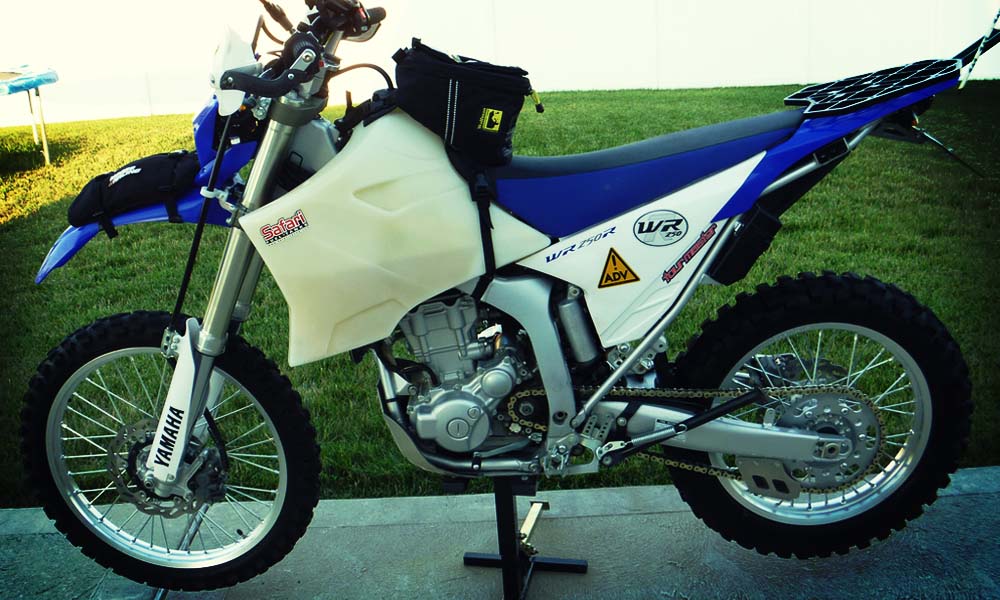 01 Jan 2010

WR "First Things First" Mods

Here's the things I did first to my '08 WR250R.

Ordered this skid plate from Dual Sport Armory, don't forget the WR discount code!  I added pieces of an old inner tube under the skid plate to alleviate noise from the plate against the frame, works real well!  I've had no problems at all and fit perfectly.

Cycra Probend Handguards w/Triple Clamp Side Mounts
Also got these from Dual Sport Armory with triple clamp side mounts to save handlebar real estate.  Had to slightly heat them up and bend them like BigDog recommended.  Love the looks and strength of these guards.
I ordered this from eBay Seismic Cycles with no issues, great price & fast shipping. After installing this rack, I like it even more!  Its well machined, light-weight and I think looks great following the lines of the fender.  Unless I can get a Safari Tank I'll probably mount up a Rotopax with a mount similar to this:
Next thing I highly recommend is some Wolfman bags!  See my review of my Wolfman bags.