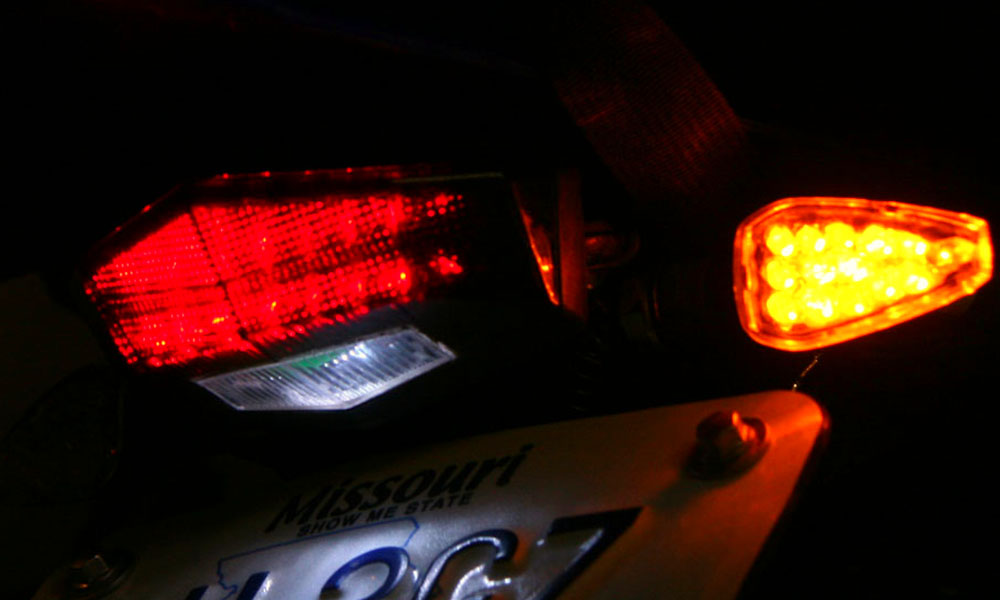 15 Jan 2010

Install Video – 12oclocklabs Taillight

Its no fun being sick and having new parts sitting in the garage waiting to be installed.  Even worse when its new parts to the market, like this 12oclocklabs taillight integration using a DRC Edge taillight.  The programming is just awesome on this light, with 4 different turn signal patterns, flash brake light, and plug-n-play installation.  Well, I was feeling better and thought I'd capture the install on video, so here you go!
Programming Signal Patterns
Hold in the front brake.
Turn the key on.
Once current pattern displays, let go of brake and tap the front brake 12 times.
To cycle through different signal patterns, tap the front brake until get to the one you like.
Turn the key off. Tail light is now programmed.