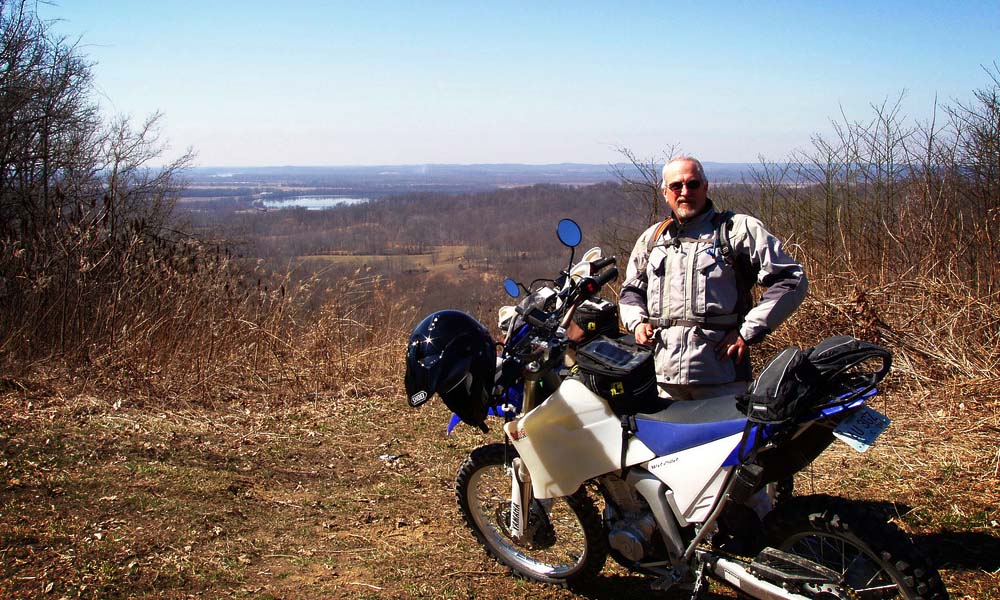 07 Mar 2010

Riding with BigDog

I was fortunate to follow BigDog around yesterday in the Shawnee National Forest near Jonesboro, IL. and a great day of riding it was! There's two things I found out about Mark yesterday.. he's a great! rider & incredibly humble.

The WRs functioned flawlessly and I'm sure glad I had the new tank and knobbies, we got in some knarly stuff and boy, it was fun!
After finding the trails were open, BigDog smiled like a little kid.. he told me, "now there's this steep hill down here we just might have to see how the WRs handle going up it!" after descending, we turned it around and nailed it.. I followed his line and we both met at the top just giggling.. it was a good climb. There were a lot of trails like this…

Here's where we ended up.. then off to the side, BigDog says "that trail over there is usually closed off but we'll try it.. so off we went, and I think that was the best ride of the day!

We headed up to the 4th highest point in IL where this huge cross is being repaired. Leave it to BigDog to score us some free homemade beef stew and a soda pop. Man that hit the spot. I think I know what happened here in this photo, but I'll leave you to decide….

It was a great day of riding.. and was nice getting to know Mark, I look forward to us riding again!!
Check out Mark over at BigDogAdventures.com!