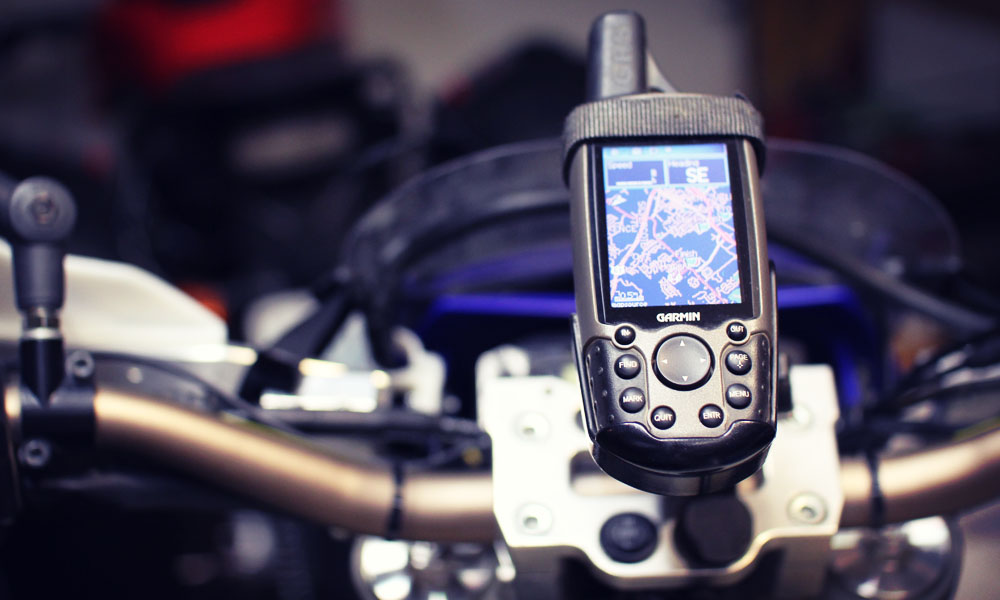 17 Mar 2010

Convert GPS Routes to Tracks and More!
UPDATE:
Since this post I have been using WinGDB3 instead of GPSBabel.  Not to say GPSBabel doesn't work, I just find WinGDB3 to be a better utility.
I needed to convert a bunch of Garmin GPS routes to tracks so I found this little free tool called GPSBabel.  Wow.. it did exactly what I needed done and it looks like its filled with other features!  So far I've created routes to tracks, tracks to routes, .gdb files to .gpx files, Garmin to Magellen to DeLorme to Google to….. super rich in features.
Here's a few screen shots from my conversion from .gdb routes to .gpx tracks: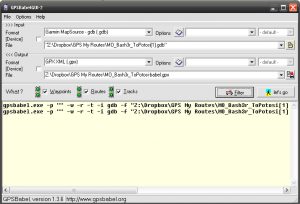 Click the Filter button to convert Waypoints, Routes, Tracks.. etc: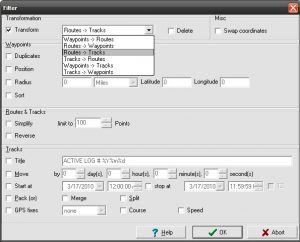 This is a must tool for me now…. download it and check it out.  Unzip the downloaded file into a folder on your computer and then double-click the file 'GPSBabelGUI.exe' for the applicaiton GUI.
There's a Windows, Mac & Linux version available!