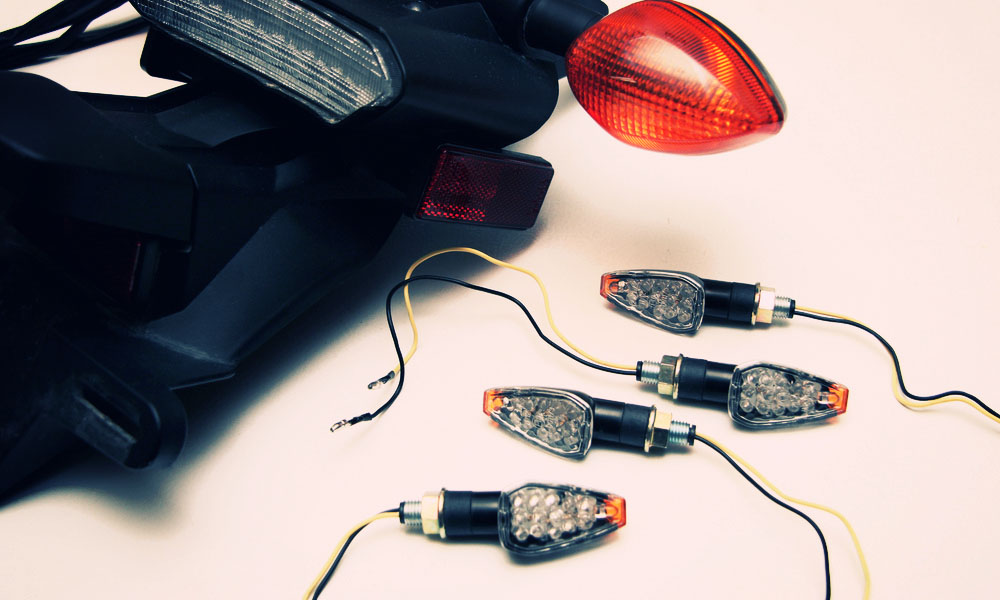 25 Mar 2010

LED Turn Signals – 4 for $20!

I really wanted to get the big stock turn signals off my WR but really didn't want to pay $40 for two Wheeling Cycle signals, so I looked on eBay and found these signals:
Got them from eBay user "the2wheels", his item title is "Motorcycle 14x LED Turn Signals Indicators Short x 4".  Now even though he shipped them from Hong Kong they only took 7 working days to get here and he has all positive reviews so.. what the heck, lets install them!
As you may have seen, I'm running a custom tail light/signal combo from 12oclocklabs and I love this tail light.  It has a back off flasher when you apply the brakes but I thought the turn signals needed to be more visible, so I'm adding a set of these LED turn signals along side my tail light.  Here's my video on the tail light install.
One thing I wanted to be able to do is replace the turn signals easily if I broke one because of a fall.  So I decided to use the stock wiring connectors from the stock tail light assembly for the new LED turn signals and connected up the 12oclocklabs tail light signals with a small pigtail off the hot wire like this:
I always solder my connections whether if its wire-to-wire or wire-to-connector. Don't forget to slide on a piece of heat shrink tubing before you start soldering!
Here you can see my pigtail bullet connector that I use to plug the 12oclocklabs tail light turn signal wire to.
Here is a close up of the turn signal mounted up.  Notice I used wire loom to protect the new turn signal wires from the elements.  It also makes the install look very clean.
Both the tail light and new signals flash for better visibility.
A view from the rear….
So far I'm very pleased with this nicely priced LED turn signals and my wiring choices.  If you have any questions please let me know!