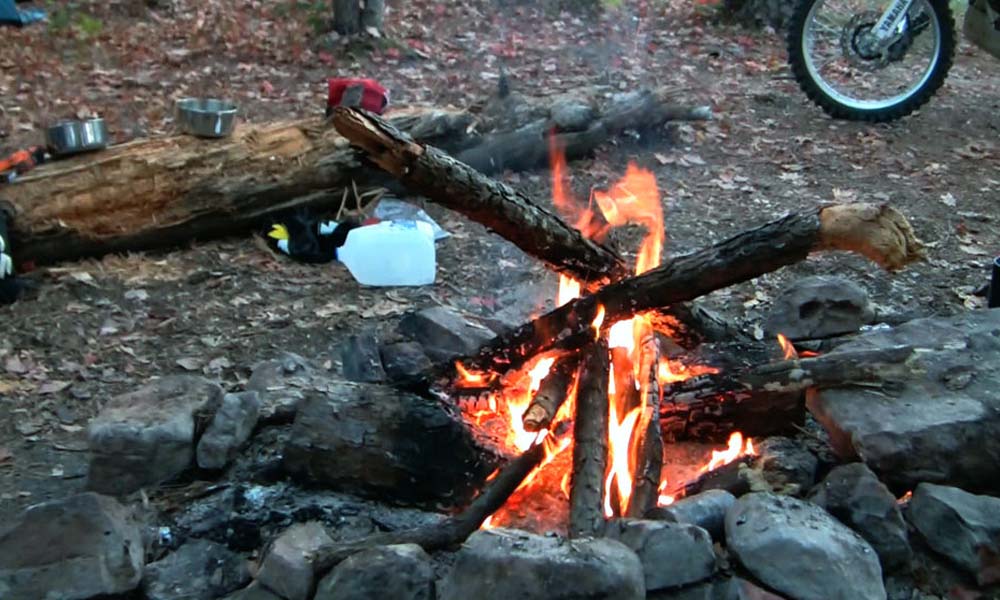 28 Mar 2010

Packing List – 03.26.10
Notes on how I packed for this overnight trip down to Mark Twain National Forest.
Wolfman Duffel
Big Agnes Air Core Insulated  Sleeping Pad
Tent Poles
Bottle of Heet (for Stever stoves)
Frogg Toggs Road Toad Suit (pants/jacket)
Lighter / Fire starters
Dry Bag (SealLine)
30 Degree Sleeping Bag
Jogging Pants
2 Pair Socks
Hoodie
Shirt
Camp Shoes
Book
Wolfman Enduro Saddle Bags
Shifter side
Tarp
Small can WD40
Aspirin Bottle (loctite, fuses, masterlink)
Brake Side
Stove Pot/Stove (inside Stever & Simmer stove, 18oz. cup, tea, sugar, oatmeal)
Spork
Toilet Paper (half roll)
Ball Cap
Winter gloves
Wolfman Enduro Tank Bag
Balcalava
Tour Master Silk Glove Liners
Small Zippered Box (iPhone, USB cable, USB/Powerlet charger, contact case, contact solution, glasses, chapstick)
Flip Video Recorder & Tripod
Digital Camera
Moose Fender Bag
21″ Spare HD Tube
Tire Irons
Air Pump
The SealLine Dry Bag had plenty more room in it for more gear if needed for a longer trip.  My plan is to pack as light as possible and this setup handled very nicely on the creek crossings I encountered.  Also, I only used the two buckle straps that came with my Wolfman Duffle bag to strap down the duffel and dry bag.  I would only tighten them a tad the first time I would stop.  No issues with the bags moving either.
Man, I love this bike!