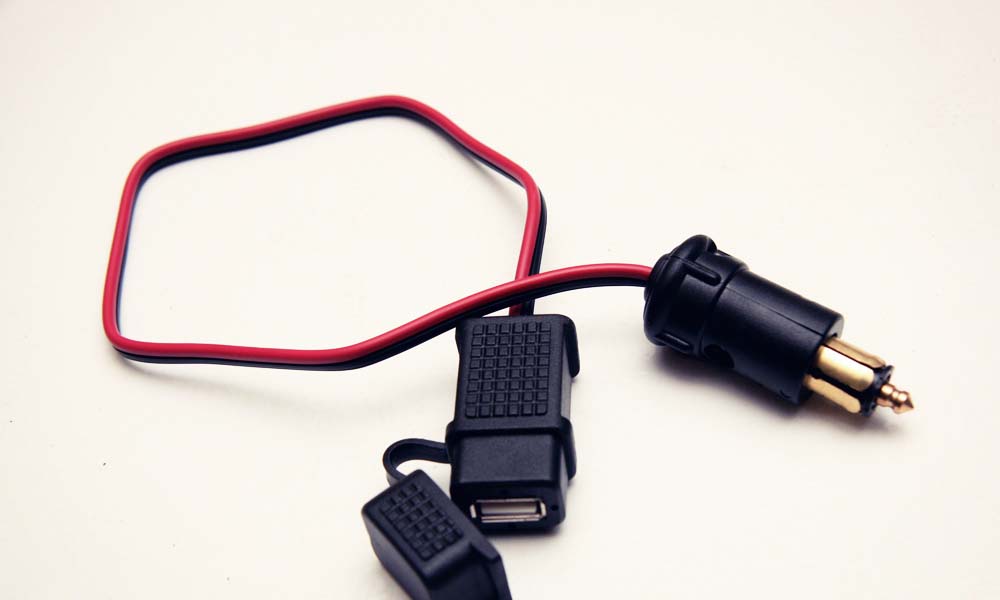 07 Apr 2010

DIY Powerlet-to-USB Adapter

I needed a GOOD way to recharge my phone, iPod and camera while on the trail with my Yamaha WR250R.  If you've ever used the cigarette adapter on the bike, you know how easily they pop out hence the invention of the Powerlet plug.  Snaps in and stays put!  Here's what is needed, a waterproof USB plug and a Powerlet plug PPL-002.

Here's some photos of how I wired this up.  Works perfect!
Tin the ends and slide on the provided grommet.

Pull wire through Powerlet clamp

Connect wires to Powerlet, trim tinned ends as needed.

I added some hot glue to the inside of the gromet for a bit more waterproofing

Close up the Powerlet plug and Complete!

Here's it connected to my Powerlet socket and charging up my Android….this will come in handy on the TAT this year!

I think this is going to work very well and keep my devices charged while riding!