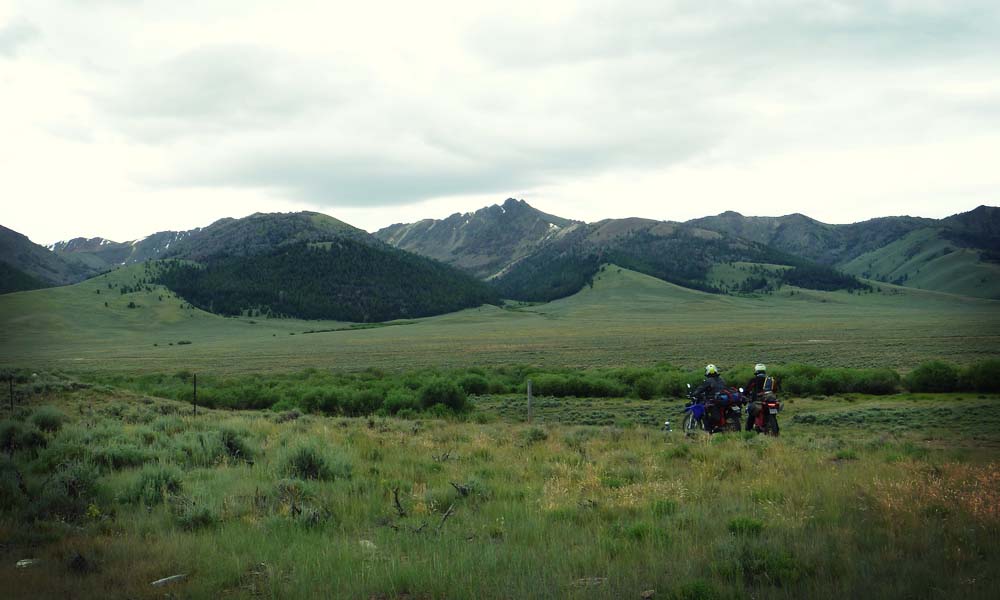 02 Jun 2010

Idaho 2010 : No. 1
Four WR250R riders, including myself, have begun the ever tedious task of trip planning!  I hope to share as much information I can on our trip from the planning to execution to what bombed!
The Route
Our first task was to begin routing the trip.  With local Idaho riders' help, we believe we have a very good baseline route to work with.  There are a few things we still need to work out, here's a few:
Minimizing tarmac miles as much as possible as we head back to the truck & trailer.
Make sure everyone's GPS can accept the route.  For two of us, we have Garmin 60CSx units and there are a few limitations compared to bigger units: Tracks must be 500 via points or less.  This means we must take the 1500+ mile route and divided it up into smaller tracks.  So far we have the entire route divided up into 6 parts, this way each segment still has plenty of points for navigation.
The Plan
Plan first, ride second… right!  Well, I'm very encouraged at the planning each rider has taken thus far and agreeing on expectations for the ride.  This is important.  We are going on this adventure because we love to ride, we are ready for a break from the daily grind, and we want to experience more of this beautiful country God created for us to marvel upon.  Now that's a good plan! Here's a few items we discussed:
During our first conference call we went over logistics, such as travel plans, camp gear, tools, bear precautions(no really, see below), food prep, rider gear, and various other odds & ends(toilet paper, guns & underwear)
Each rider gear up their bike and work on packing light and tight
Each rider pack 3 light sources, tube/tire tools, first-aid kit, rain gear and unscented baby wipes!
Each rider has a working GPS, printed route and will know the route well before we begin
Next week we will have our second conference call to go over every mile of the route, get a realistic idea of how many miles we hope to travel each day and if we don't meet expectations then.. so what!
Idaho Trip Journal
Idaho 2010 : "The Ride Report"
Idaho 2010 : No 7. "After the Trip"
Idaho 2010 : No 6. "In Flight"
Idaho 2010 : No. 5 "Idaho Bound"
Idaho 2010 : No. 4 "All Packed!"
Idaho 2010 : No. 3 "Is this really happening!"
Idaho 2010 : No. 2 "Camera, Maps & Gear, oh MY!"
Idaho 2010 : No. 1