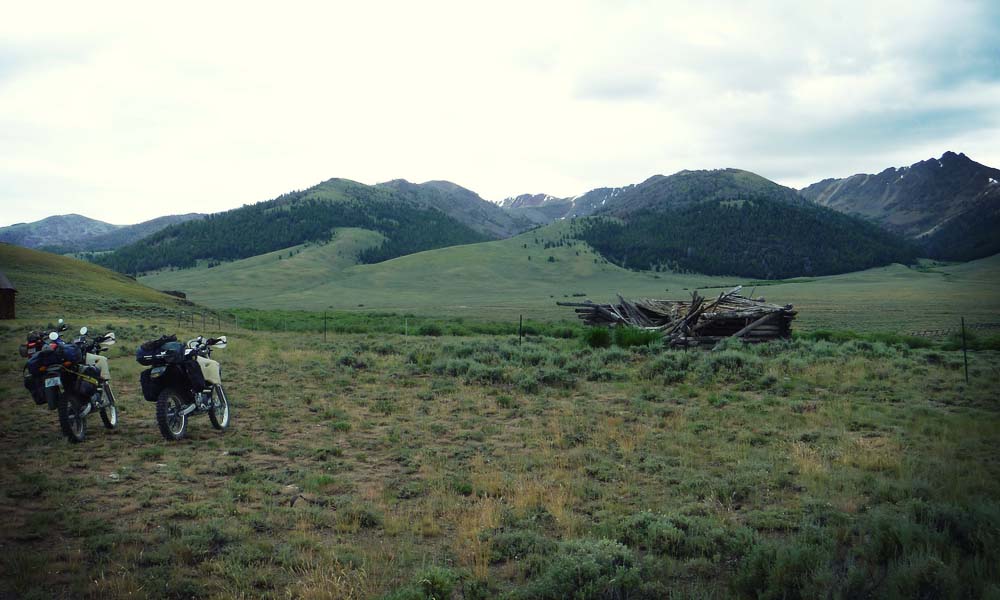 23 Jun 2010

Idaho 2010 : No. 2 "Camera, Maps & Gear, oh MY!"
Our trip is quickly coming upon us and there's still a lot of work to do!  Since my first post, we have been busy getting several things squared away.  And I'm trying to heal up quick.. I either bruised or cracked a rib during my hockey game last week… not fun! Anywhere, here's a few things we've worked on.
Getting There?
How are we getting the bikes out there?  Luckily one of the guys going on the ride does a lot of work-related travel.  He is able to make the trip out there pulling a trailer with all four of our bikes and gear.  He'll even do a little business while he's at it.  The plan is for him to meet us out there, rendezvous in Salt Lake City, Utah!  Airfare to Idaho Falls is not cheap!  So… we discovered we can fly into Salt Lake City, Utah (SLC) for much less and best of all.. it's even non-stop!  Once in Salt Lake City, we'll re-group, hop in the rig and head north to Idaho Falls.
More Gear
As I begin to pack my gear I quickly see I need more storage!

This setup is pretty good, but I need a bit more storage for the little things.  In the photo above I have all my camp gear packed, including tent, tarp, Big Agnes air pad, sleeping bag, stove, pot, cup, Frogg Toggs, as well as other odds and ends.  My first thought was to add a front number plate bag, the Wolfman Enduro Carry-All.  But I saw these Kriega bags and just think they are well-made AND a drybag built-in.  So I picked up the Kriega US-10.  I plan to just strap it on top, in between my Sealline drybag and my Wolfman Duffel.  These things are made very well and I'm completely impressed!
Here's a few photos of my Kriega US-10, click to see larger photos:

Next up… a new camera.  I decided I did not want to carry my 4+yr old point-n-shoot on this trip.  Mainly cuz it just doesn't take good photos 🙂  My budget for a new camera was around $100 and one feature I really wanted was HD video recording.  After a few weeks of research, I decided on this one:
Panasonic DMC-FP1 : 12MP 720p HD SDHC
One GREAT feature of this little camera for the ADV rider is how you turn it on.  On the picture of the front of the camera, that piece that says LUMIX on it, you just slide it down and it exposes the lens AND powers the camera on.  Slide it up.. powers off!  The other great feature is the AI button next to the shutter button, you can quickly hit that button and let the camera choose the "best" setting for the shot you are trying to take.  Sitting on a bike, this sure does make things easy and fast!  The other very impressive feature is the video quality, both video and audio.  Here is a little video I shot with this camera when a thunderstorm came rolling in at home one day.

I also ordered a second battery + charger that uses a cig lighter outlet to recharge the battery.  I plan to remove the cig lighter and replace it with a Powerlet for easy recharging on the trial.
Headsets
All of us decided that this ride would be much more of a hoot if we could scream and make fun of each other the entire time.  So we got a great deal on 4 of these headsets. Reviews are saying these, Sena SMH10's, are some of the best on the market.  Bluetooth even.. so I could listen to my iPhone on the ride or make a call home!  We actually got the good deal from Ron & radiorider.com, thanks Ron!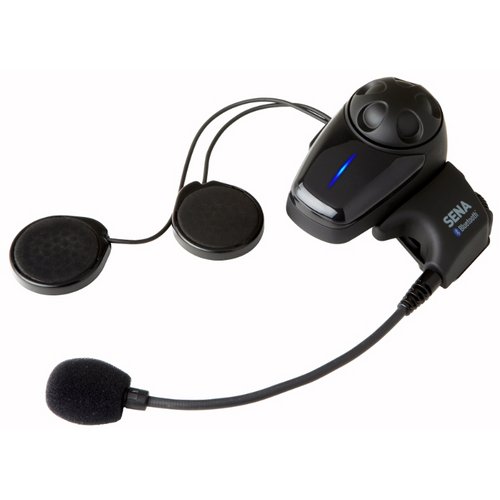 Maps
Pax has been very busy getting maps ready for all of us to have on our bikes, it's very nice to be able to pull out a topo of your route on the trail instead of jogging all over the GPS screen!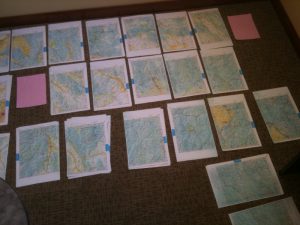 Other things I need to pick up are some Under Armor shirts, more compression sacks, 2nd pr of gloves and….. who knows?! Man I'm getting excited!
Idaho Trip Journal
Idaho 2010 : "The Ride Report"
Idaho 2010 : No 7. "After the Trip"
Idaho 2010 : No 6. "In Flight"
Idaho 2010 : No. 5 "Idaho Bound"
Idaho 2010 : No. 4 "All Packed!"
Idaho 2010 : No. 3 "Is this really happening!"
Idaho 2010 : No. 2 "Camera, Maps & Gear, oh MY!"
Idaho 2010 : No. 1