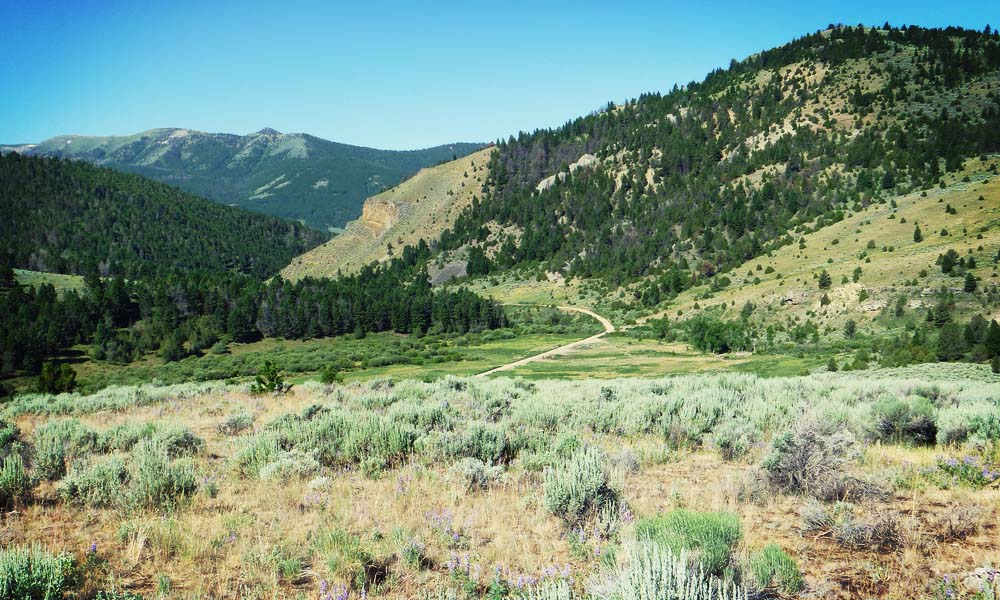 03 Jul 2010

Idaho 2010 : No. 3 "Is this really happening!"

Less than three weeks away from heading out to Idaho….. WHA.. WHAA WHAAATTT!
Yeah, that's how its starting to feel!  I have all my gear spread out in the garage

My bike is waiting to be loaded up

Getting Organized
All that's left is a few little things to pick up and WHERE to pack everything! To help me in this process I've created a Google Spreadsheet that lists EVERY item I'm bringing, even anything in my toolkit.  Each item has a packing location designator next to it. Here's a screenshot to give you an idea:

Yeah, call it "over-doing-it" or whatever, but this has provide a good tool for us to 1) Over time get a good list of gear, trying not to forget the important and to forget about the unimportant 2) All four of us riders can look at each other's packing list and get ideas from each other 3) keeps us from everyone bringing all the same stuff, and 4) share in any extra gear we have with each other.
This little exercise has also helped in gear placement in the bags.  I will use this as a guide, do a practice pack and see what I think will or will not work. Then revise.  Hopefully by the end of the trip I can revise this list into a good, sound packing list guide for future trips.
Here's some gear I picked up last week, some Under Armor HeatGear wicking briefs, Nike Compression shirts, Under Armor HeatGear wicking boot socks, 3 4L dry bags, unscented Deep Woods OFF, and another flashlight.  BTW, these Nike shirts were half the price as the Under Armor and seem just as good to me.

Here's what I came up with to store those little things like fuses and some duct tape, of course!

Bears
Because none of us want to be like this elk (um.. the bear's next meal)

There are a few precautions we are taking. One is just the little things of using unscented products

Unscented deodorant, wet wipes, soap, etc.. Gotta have some anti Monkey Butt products for sure!
I'll also be carrying this to add some flavor to his meal

Water
We can never bring enough water on a trip where we will be out in God's country, primitive camping as much as we can and riding all day.  So we are going to try to have 4L of water per rider to allow enough water to drink while riding and to cook/clean at camp.  I headed to REI on lunch break yesterday and was going to pick up an MSR 4L water bag for $30.  Then I thought, "what if my 70oz Camelbak malfunctioned or sprung a leak?!"  So I opted to get a second 100oz bladder that I can carry extra water and if needed, use it as a backup to my 70oz bladder. This will give me a total of around 5L.  I'll just fill the 100oz and strap it on the rear rack to use back at camp.
I also snagged a collapsible bowl and "Bar of the Month" at REI are Cliff Bars @ .99 cents ea. The chocolate chip bars are pretty good too!

Battery Charging
Capturing this epic ride via photos and video is very important to me. I need the ability to recharge my camera battery and have plenty of storage space. So I will be bringing 3 16gb SDHC Class 6 memory cards and maybe a 8Gb Class 6 just in case!  Next is how to charge my battery while riding.. we'll I found this on eBay and has worked very well.  Battery charger connects up via a cig adapter to my Powerlet on my bike.  It came with a second battery for my Panasonic Lumix DMC-FP1 and was $30 for charger and battery! Can't be that, I've been using the battery since I got it and it has worked very well.  A little piece of velcro to keep the battery on the charger good.

I still need to pick up some Mountain House dried food kits and a pair of gloves.  Stay tuned!
Idaho Trip Journal
Idaho 2010 : "The Ride Report"
Idaho 2010 : No 7. "After the Trip"
Idaho 2010 : No 6. "In Flight"
Idaho 2010 : No. 5 "Idaho Bound"
Idaho 2010 : No. 4 "All Packed!"
Idaho 2010 : No. 3 "Is this really happening!"
Idaho 2010 : No. 2 "Camera, Maps & Gear, oh MY!"
Idaho 2010 : No. 1