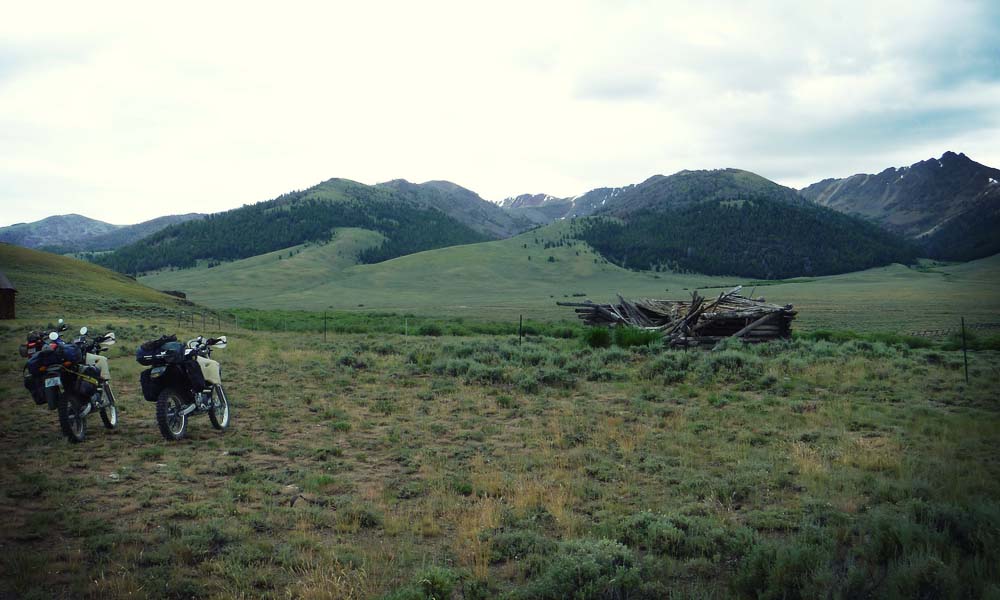 11 Jul 2010

Idaho 2010 : No. 4 "All Packed!"
Yesterday I spent some time packing all my gear, taking the last inventory of what I'm taking on the trip as well as what little things I still need to pick up.

Things I still need to pick up are dried foods, lighter and some decent walking sandals for around the camp.  I'm still waiting to be delivered my replacement Cortech gloves(details later) and my REI camp chair.  I think this little chair will come in handy in this trip for those rests along the trail, around the campfire and even back home working on the bike.
Pax and I also wanted to try out some LD Comfort gear on this trip, so we each got a pair of Comfort Cool Sleeves coming, I'll post up a report after we get back.
After reading about all the hype for Rok Straps, I decided to order a pair and Pax need a pair as well.  These things "rok"!  I tested them out and they are just perfect for gear on a motorcycle.

My WR needed a little elbow grease to get her all pretty for Idaho.  I clean her head to toe, behind the ears and even cleaned my chain up. 
How do I clean my chain you ask?  I use Mineral Spirits and a rag.  Then some soap and water, let her dry out then apply some of this stuff. DuPont Teflon Multi-Use Lube, $5 bucks at Lowes.

Here's the best way I've found to apply it without getting over spray all over the rest of the bike. Works very well.  I use newspaper as a shield.  Starting at the master link, spray generously until you get back to the master link.  Then I apply a second time. Let this stuff dry for a few minutes and then you are set.  No mess when the wheel rolls.

And here she is, all ready to make the trip up to Idaho Falls, where we begin our adventure.

I'm crazy excited and just hope I don't forget something important.. like… my helmet or even worse, ignition key!!!
Idaho Trip Journal
Idaho 2010 : "The Ride Report"
Idaho 2010 : No 7. "After the Trip"
Idaho 2010 : No 6. "In Flight"
Idaho 2010 : No. 5 "Idaho Bound"
Idaho 2010 : No. 4 "All Packed!"
Idaho 2010 : No. 3 "Is this really happening!"
Idaho 2010 : No. 2 "Camera, Maps & Gear, oh MY!"
Idaho 2010 : No. 1