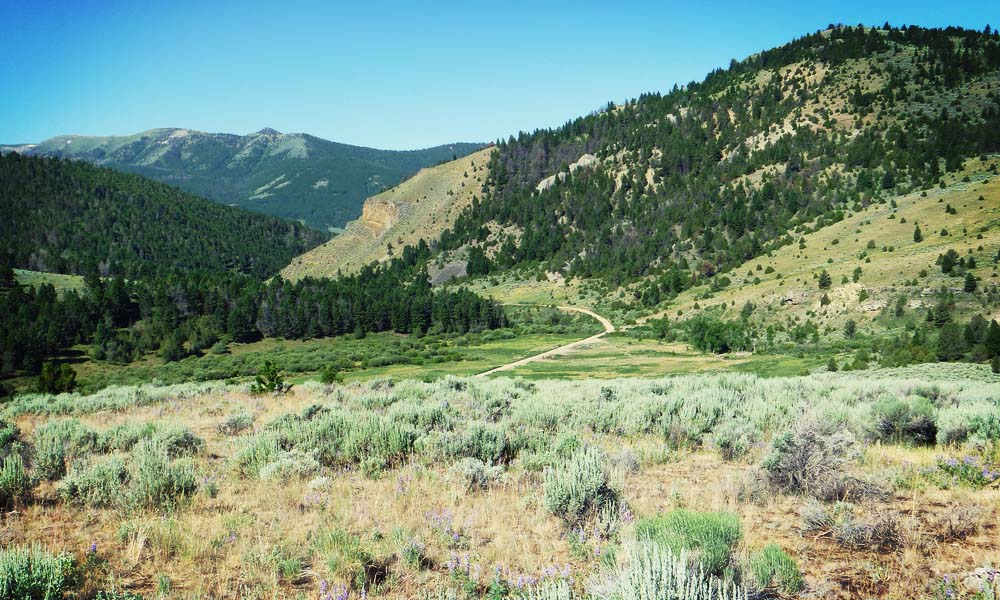 12 Aug 2010

Idaho 2010 : "The Ride Report"

This is my first real ride report so please forgive me that it's not up to par with a BigDog, Cannonshot or DockingPilot's report!  After a few months of planning, bike preparation and dreaming, July 22, 2010 marked the day I'd fly out from St. Louis, MO to Salt Lake City, UT to meet up with my bike. As you saw in my previous video, I loaded up my WR250R and dropped it off in Columbia, MO at Pax's house to be loaded on Ken's trailer and hauled out to Salt Lake City, our rendezvous  location.

The starting lineup…all riding Yamaha WR250Rs.

Jeff or what I like to call him.. "I Just Ride"

Ken.. better known as "Locked & Loaded"

Pax.. I like to call him…. "Yahooo", I always told him.. "give me the Pax" so he raises his arms up and yells.. "Yahoooo", hahah!  And I also think Pax always looks cooler than anyone else.. I mean look at this dude..
Basher… you can just call me "Crash"..
Now that that is out of the way…
Once we landed in Salt Lake City, we jumped in Ken's truck and headed to some of his friend's house for dinner.  We had a few hours to kill before Jeff's flight landed.
Ken was glad to see us! What a long drive he had from MO to UT… and we were glad to see him and our bikes!

Ken shared a crazy story with us, he was driving through Salt Lake and this wacked out bum on a bicycle came flying down a road and T boned the side of the trailer!  The guy flies up on the trailer, hits the ground, hops up, jumps on his bicycle and takes off…. Ken pulls off and looks for the guy as well as any damage to the bikes.  Jeff's rear stock tail contraption took the brunt of it.. bent it sideways a bit, but was easily pulled back into place.  I guess those ugly rear ends on the WR are good for something… bum-on-a-bicycle guard?
Robbie and his family greeted us with funny stories, lots of water and some awesome brats. They were very gracious to us.

Pax enjoying a brat

After a nice visit, we headed to the airport and picked up Jeff then headed to Idaho Falls where we would meet Tony Huegel at his house in the morning.
It was time to leave the Super 8 and get over to Tony's house. All very excited to get all the bikes loaded up and head out!

Tony was all ready to go when we arrived.  He was so helpful and pretty much offered up anything and everything he had to us.  Thank you so much, Tony, we owe you big time!
Jeff explaining some kinda non-sense to Tony, he wasn't buying it. Although he was very interested in our WRs… and why wouldn't he?!


Last minute bike repairs

Taking more time than we really wanted to, we were geared up and ready to ride…
Tony led us out on his KLR650 for first day, it was great to ride with him.  A few miles of slab and bam…. the beauty begins.
Can you see Pax way down there?

Pax approves of the riding..

I approve…thumbs up!