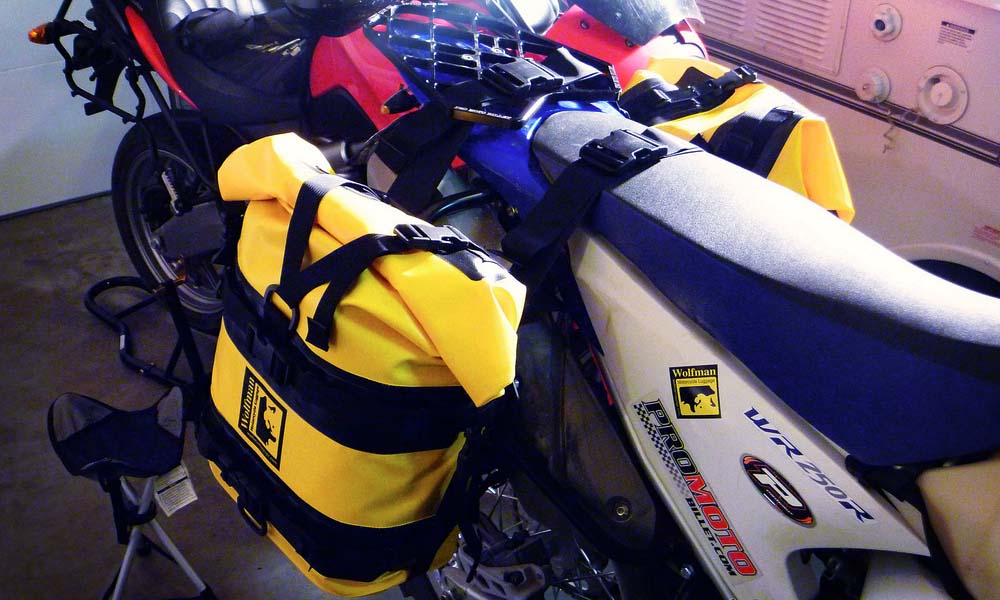 05 Feb 2011

Berg + Wolfman = Awesome!

So, we got pounded by snow last week and boy I though it was over. But, well… look what I woke up to…

After several hours of that, I then moved into the garage, turned on the heater and got busy installing the new Wolfman Expedition Dry-Line saddlebags, equipped with Berg Brigg's racks. I picked these up while Wolfman was having their awesome holiday sale, I saved $81.70!!

Here's just a few shots I took during install.  I should mention that I did have to make a hardware store run to pick up 4 8mmx20mm HEX bolts to install the racks on the passenger peg mounts.  This isn't an error on Wolfman, they include bolts that work if you are still running the stock passenger pegs. I took those things off a long time ago and wanted shorter bolts for these racks. Just preference… I can't wait to actually use these, they are top notch, worth every penny!
Basher approves of this setup! I'll report back after I get a trip in with them.