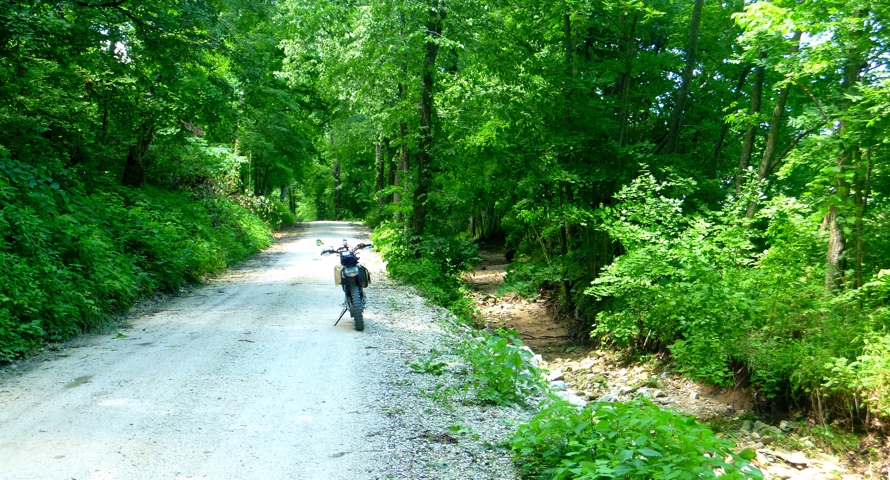 23 Jun 2011

MO: Exploring New Roads

Last week I had the chance to get out on a little afternoon ride. I headed to some dirt & gravel creek roads I've never ridden before. The great thing about exploring is you never know what you will find, if anything!

Fortunately for me, today I would find!

The first thing I came upon was this "underground" house. Now I've seen underground houses but I've never seen a house above ground, under ground! How do you cut that grass, and stuff growing out of it??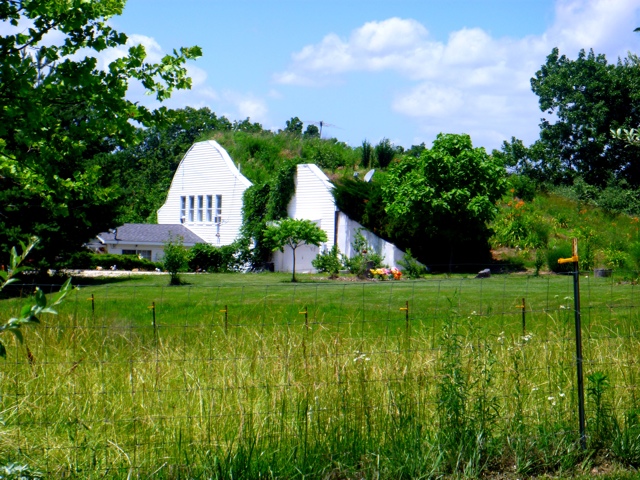 Here's a side view…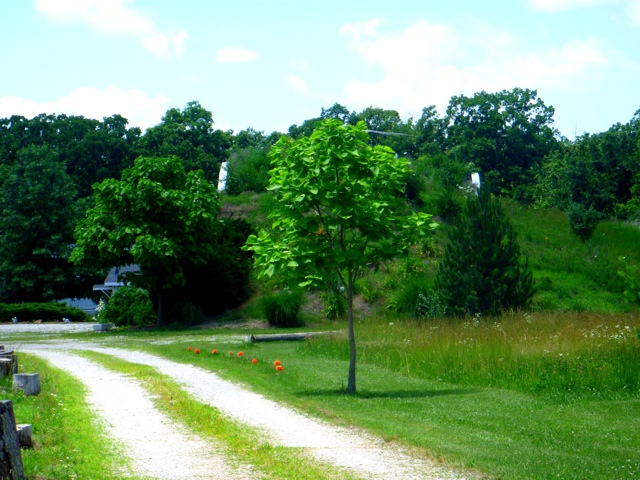 A few miles later I came up to this single lane rugged dirt road… these are usually the ones that remind me of why I love to ride them. This one was exactly that, a cool little creek crossing emerged at the bottom of the road.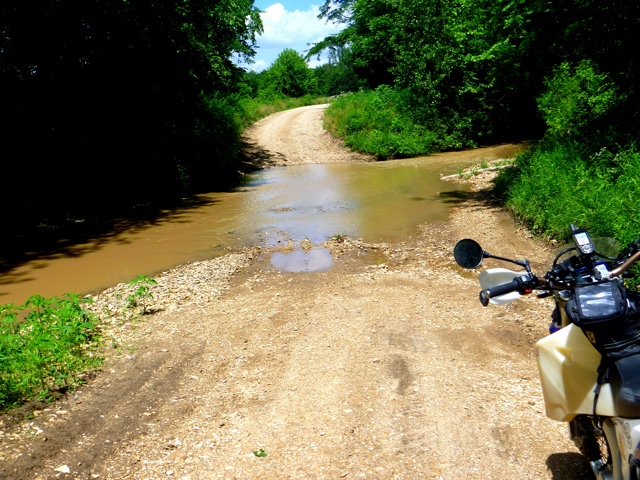 These flowers just lit up the sides of the road, it was very beautiful, there were hundreds of them!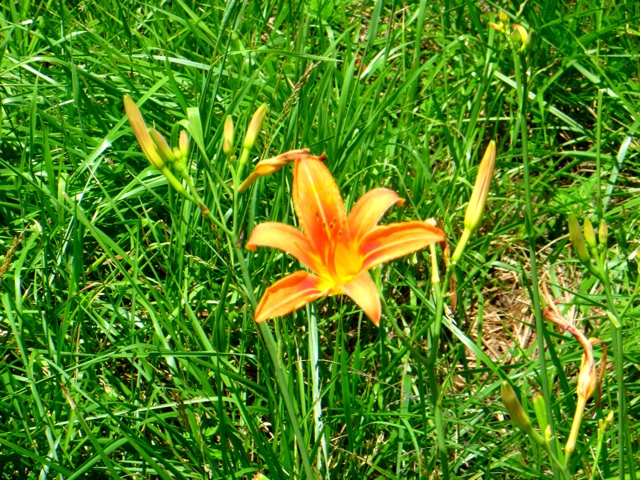 I winded further down some really good roads, enjoying the country side. Then, there up in the distance I saw a glare in the middle of the road. Getting closer I could see it was another creek crossing.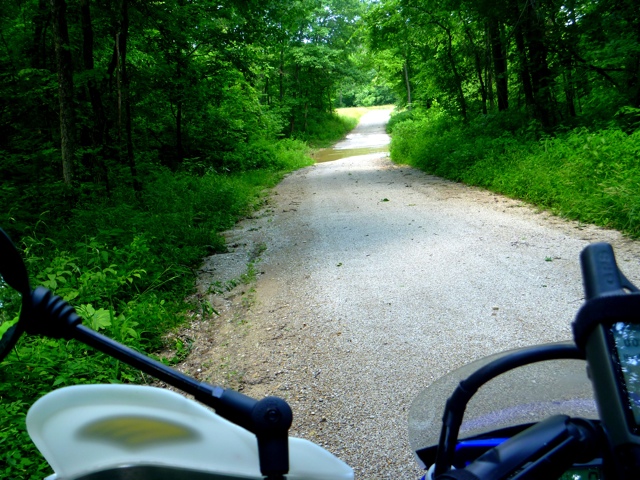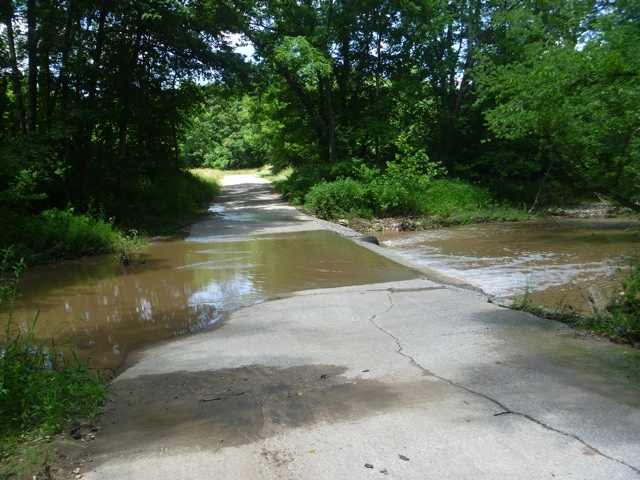 This ones was another muddy one too, but the water was really moving. I rode thru it, testing my traction to see if this muddy stuff is also as slippery as clear water crossings. It didn't seem slippery at all… As I made my crossing, the sound of water got louder which seemed odd. Then I saw to my left where it was coming from, a sweet little waterfall.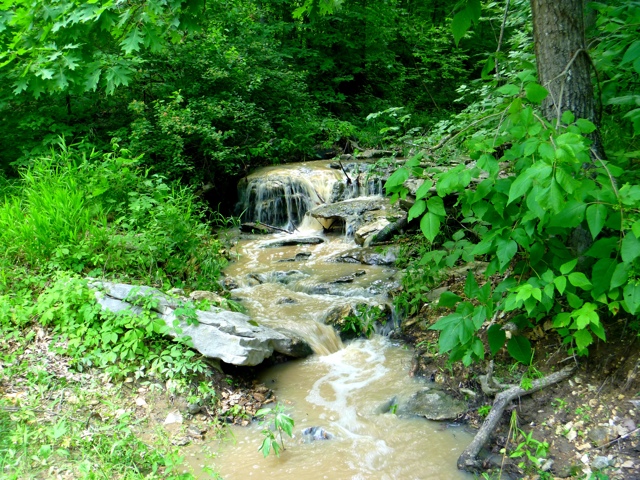 I guess you'd call this a waterfall?! Either way it was another great find…

Getting closer to Graham State Park, I came upon this nice lookout. I stopped for some photos and could hear the sound of water all around me. I knew it was the Massey Branch leading into the Loutre River, which runs along the west boundary of the state park.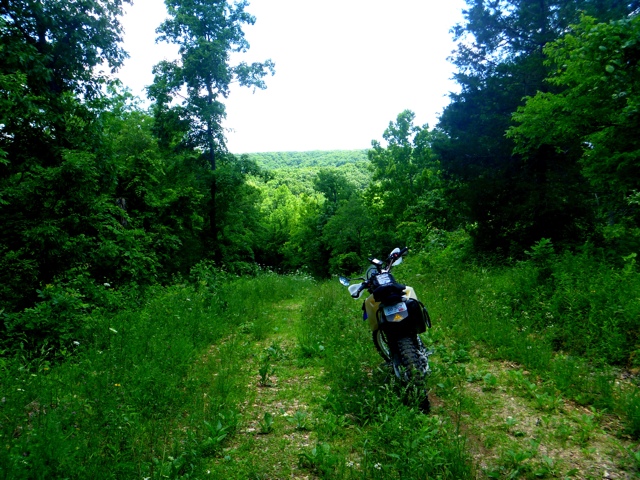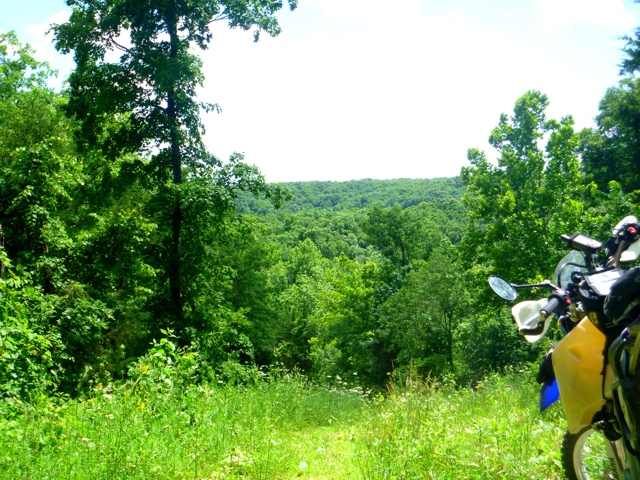 I headed to the park for a quick snack. One thing I noticed is the park rangers were on me like cicadas on trees. They never said a word to me but kept a close eye. Guess my WR250R was just that cool!!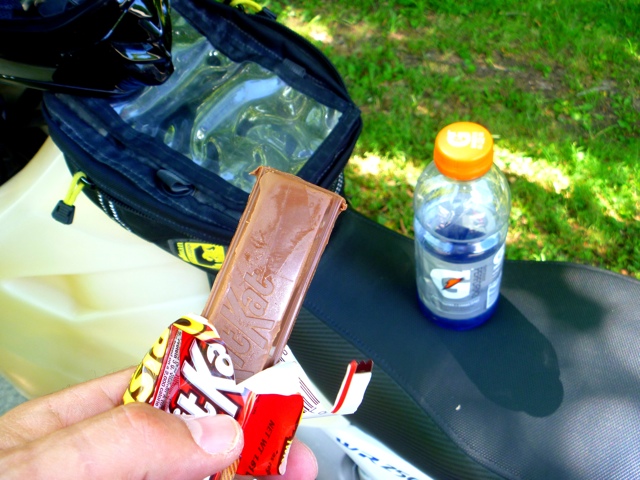 Ate some beef jerky, Kit-Kat and downed a gatorade before hitting the super slabway home. For me it was another great ride out in God's country here in Missouri! Just can't wait to get out and do some more exploring…