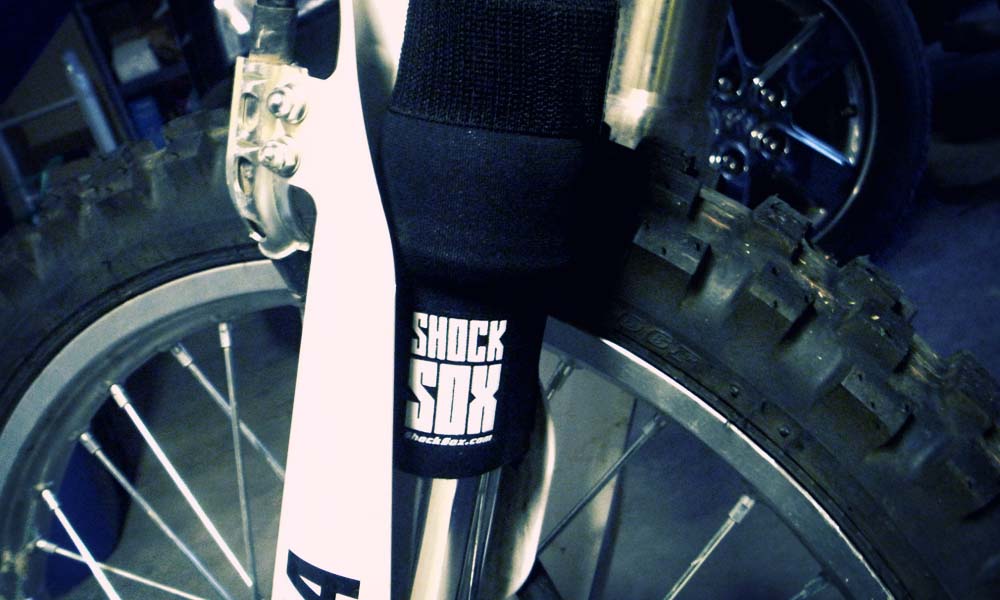 12 Jan 2012

Save Your Seals!

Now that its officially winter here in Missouri, I thought I'd post up a few reviews on some gear I picked up this last riding season…first up Seal Savers!

It's one of those stories you read on a blog or forum.. "I walked out to the garage and saw my front shocks done leaked all over the floor!!!@#$@!"  Upon further investigation, they find evidence of sand and dirt stuck to their fork seals!

So… I wanted to try to help avoid that situation with some fork seal protectors.  There's all different flavors but I didn't want the kind that slip over the fork which means pull the front end apart to get them on. Also, I wanted to be able to easily pull them off to clean. I thought to myself.. if they are full of mud/sand/dirt.. at that point their not able to do what their suppose to.. keep that junk away from the seal. Then I saw a post on the WR Mega Thread from a fella about these seal savers that are easy on , easy off. They're called Shock Sox.. and here they are..
Shock Sox Features:
Install and remove in 10 seconds
Keep debris away from seals & helps prolong seal life
"One size fits all", meaning you can use them on all makes and models.
Wrap around design makes them easy to put on and take off
Enable you to remove product to wash sock and bike
You can see how easy they are to install and protect the seal all the way around the fork. The longer strap at the top allows you to really tighten down the .
I installed these right before my Arkansas trip and they did great. Never moved, lever loosened and seem to do the great job.
On my WR…these are the 6″ regulars.
They cost me $30 shipped from ShockSox.com and choose from a few different colors too. So far they seem well worth the price for the added insurance on saving my seals!