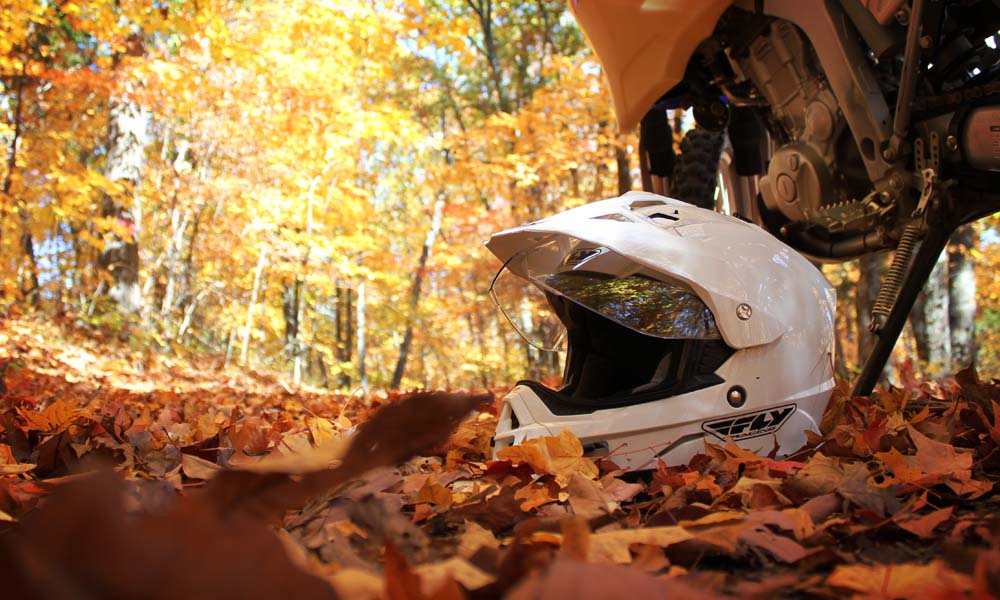 03 Apr 2012

DS Helmets : AFX vs Fly

It was time.. time to retire my Shoei DS Hornet helmet.  I bought it used from a fellow ADV inmate and I been using it for the last 3 years. The interior pads are shot.. and the cost of replacing them as well as a new shield was more than some of these new dual sport helmets.  Three years ago there wasn't much of a selection in dual sport helmets.. but thankfully nowadays there are several on the market.

After researching and reading reviews from other riders.. I decided on the AFX FX-39, ordered it from Atomic Moto for $117 and some change. If you've done any homework on these helmets, the word on the street is the AFX helmets run a bit large.. so I ordered the Medium based on the sizing chart and my Shoei being a Large. A few days later and on my doorstep a box from Atomic Moto!  I ripped into it and put it on………. uh oh!

You know the feeling.. heart sinks, grit your teeth.. IT DOESN'T FIT LIKE I THOUGHT IT WOULD! Yes, it fit a bit snug, but the first thing I noticed was my nose hit the mouth guard and immediately thought wow.. this isn't going to work.  So I posted up my thoughts on the AFX FX-39 Advrider.com thread.. the next morning I got a call from BP at Atomic Moto, so I discussed the fit and he immediately knew the issue with the sizing of this helmet. He explained how there are two different molds for this type helmet.. the change happens between the Medium and Large sizes. So, with my melon size he recommended I get the Fly Trekker Large instead.. it was the same head sizing but it used the larger mold… That's exactly what I did.. and I'm glad for his help! The Fly Trekker is $10 bucks more, I guess that's the difference in a helmet using the larger mold?!

Before sending the AFX back to Atomic Moto, I decided to shoot a few photos for others to take a look at.. you can see the difference in the two molds, but you can also see how similar these two helmets are.

* Click photos to see larger sizes
AFX FX-39 : Front View
Fly Trekker : Front View
AFX FX-39 : Side View
Fly Trekker : Side View
AFX FX-39 : Interior View
Fly Trekker : Interior View
Summary
Looking at the Interior View of these helmets you can easily see the difference in the helmet molds. You will also notice the AFX has a latch closure and the Fly sticks with the typical D-ring closure. Personally, I just like the classic D-ring closure but I hear others like the latch type. Here's a short list of pros and cons I've notice.. but they are so very similar I'm just reaching for something here…
On the AFX, I like the black component pieces over the white on the Fly. It makes the helmet look a bit more expensive or classy to me. The Fly interior seems to be a bit different.. feels a little better to me when wearing the helmet, doesn't feel as stiff as the AFX. The ear pads seem deeper too, more cushion and more room for my Sena SMH10 headset speakers. Like I said, I also like the D-ring closure, I feel like I have more faith in it holding up when I need it most!
All this to say.. both helmets seem to be very good at a very good price! Because of this little sizing issue, I've gotten to talk with BP at Atomic Moto and really enjoyed talking with him and hearing his passion for our sport.. adventure riding! Great customer service and I'll definitely be shopping at Atomic Moto before looking anywhere else.. just saying.. I'm a pretty loyal guy!
So here's my props to you BP.. ya Bombers!