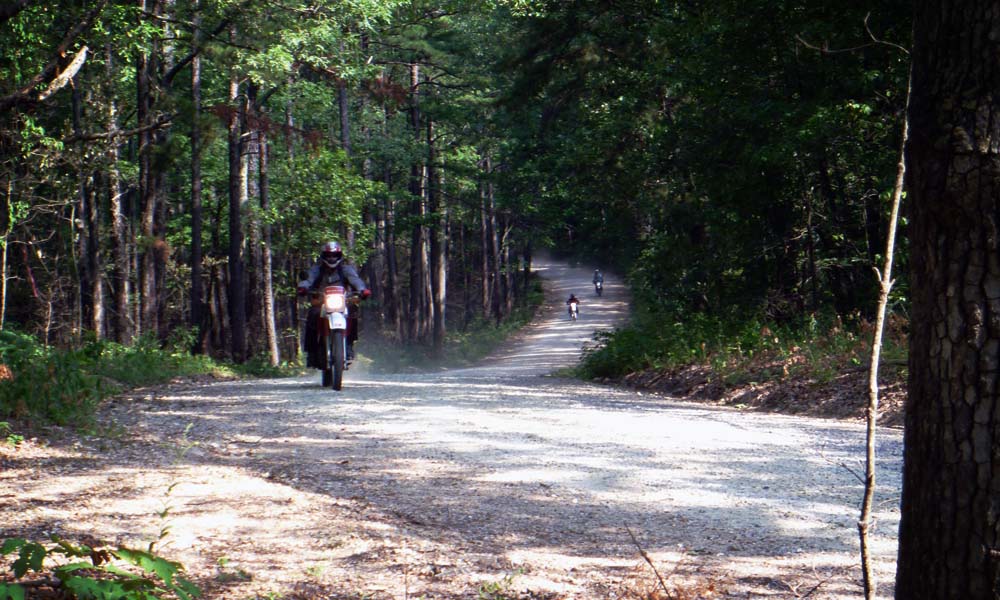 13 Aug 2012

PRC Adventure Ride 2012

Back in mid-July I had the great opportunity to lead three other guys from my church, Peine Ridge Church, on an adventure ride through southern Missouri. On this ride would be Jason Z, one of our pastors, Mike S, an intern, and Kyle F.  We are all very involved in our church, and we've all been part of planting Peine Ridge Church in Wentzville, MO. By God's grace PRC has been able to impact our engage our community in huge ways.. it's been an amazing journey, and there's so much on the horizon in 2013! And… JZ has already talked about a 2013 ride!!! I'm in!

We would leave on Friday, July 13, 2012 from Wentzville, travel south through the Mark Twain National Forest and stay the night in Eminence, MO.  On Saturday, ride the best road of the whole trip, hang out at the amazing Alley Spring and end up at a cottage in Lake of the Ozarks.  Sunday would take us to the famous Missouri swinging bridges, then back home to our families. Here's the basic route we would take:
I've put together this video that highlights our ride… there's so much more great footage I just couldn't add to this video. I'll post up full videos for those of us who were on the ride, its always nice to re-live these trips, especially in the dead of winter!
YouTube
Vimeo
Photo Gallery
[AFG_gallery id='3′]