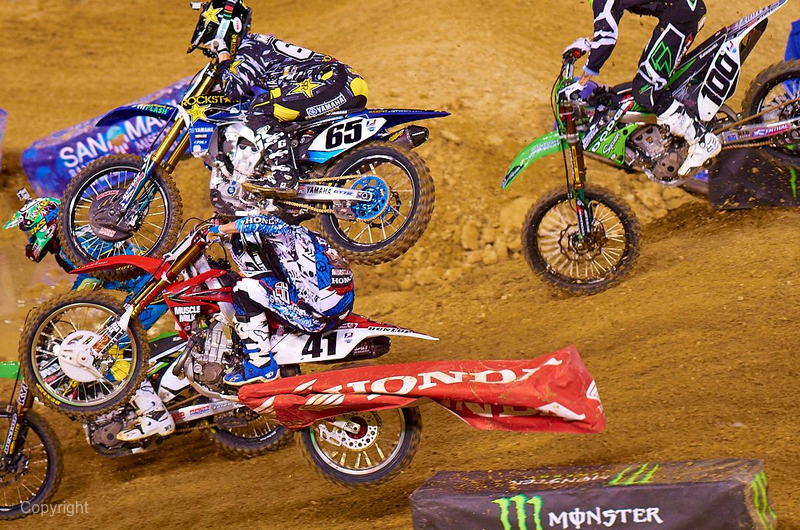 15 Jan 2013

REvival 41 – Trey Canard's Story
To Lose Your Hero And Become One
The testimony of Supercross Champion Trey Canard and his ascent back to the top.
It was the most horrific crash I've ever, ever seen in a AMA Supercross race. I was watching the race, and it happened so fast… I knew for sure, Trey was seriously hurt, if not fatally…. be warned this footage is a bit disturbing.
After my mind tried to process what just happened, I just sat there with my jaw dropped and immediately started to pray for Trey and Ryan Morais. The race was red flagged and delayed over 20 minutes as medical staff attended to both riders… I thought there's no way Trey will be back after this, no way!
I was wrong…..
REvival 41
Trey Canard's crash last season was one that most riders don't come back from. But #41 knew he had a higher calling. When others doubted and the pain progressed, he knew he was destined to race again. This is the story of Trey's year-long journey from back injury to the starting gate of the 2013 Supercross season as he strives to put #41 back on top.

REvival 41 tells the story of Trey's comeback, his attempt to reconcile the tragedy of his past and the pain of his present, with his unshakeable belief for the future. It's the human struggle to persist, continue and hope in the face of overwhelming pain.

"People say that what you believe in is a fairy tale. But I don't believe that at all…I believe that I was put on this earth to ride a motorcycle" -Trey Canard

Directed by: Jason Bergh
Produced by: Cole Angenendt, Jason Bergh Sal Masekela, Shane McCassy

www.REvival41.com
#REvival41
Trey finished a hair behind first place at the 2013 AMA Supercross opener in Anaheim and a week later was in 2nd place in the last lap before going down and finishing 5th place. He's come out fast and determined as ever… but more than that, Trey's heart is larger than any motorcycle win or success, he's a man of integrity, superior sportsmanship.. and an unwavering faith in a do-or-die sport. A young man I highly respect and look forward to watching his epic journey unfold!
#41 is back!