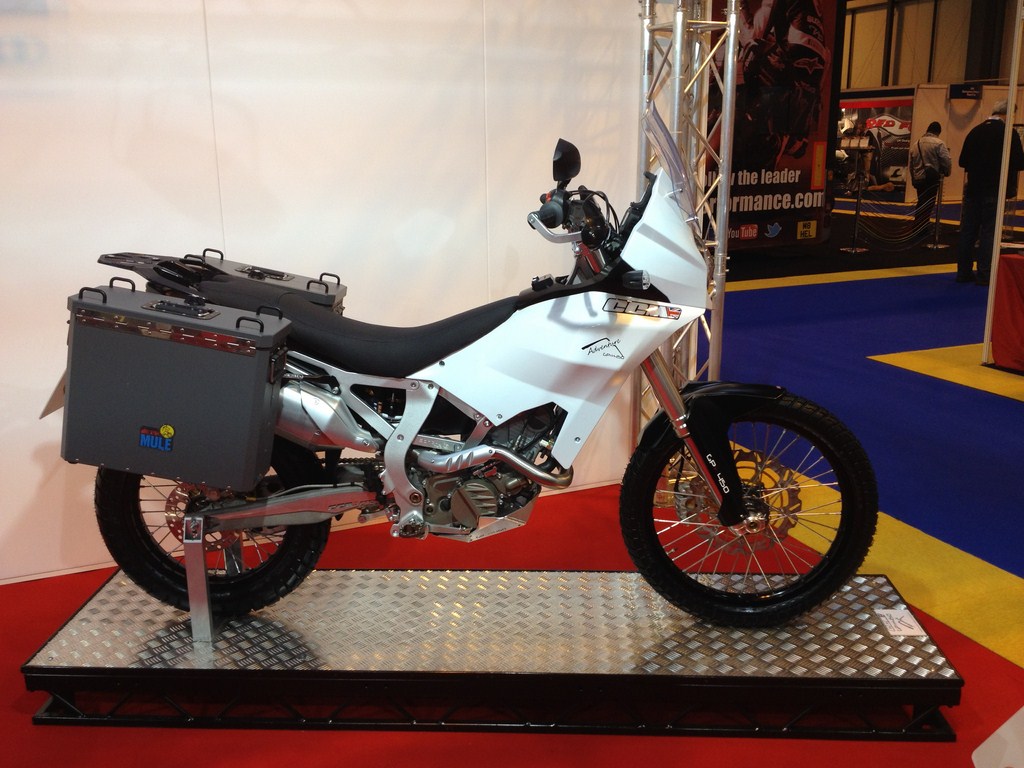 23 Apr 2013

CCM GP 450 Adventure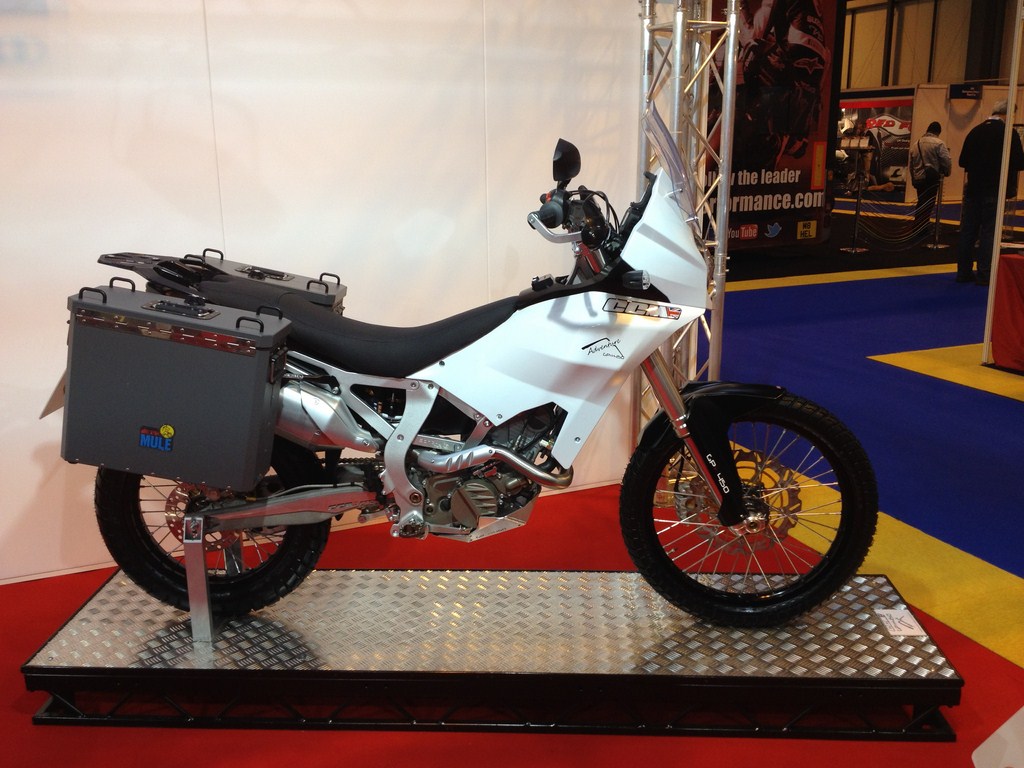 Ever since I saw this new adventure motorcycle it has intrigued me to say the least… take a look at a few more photos..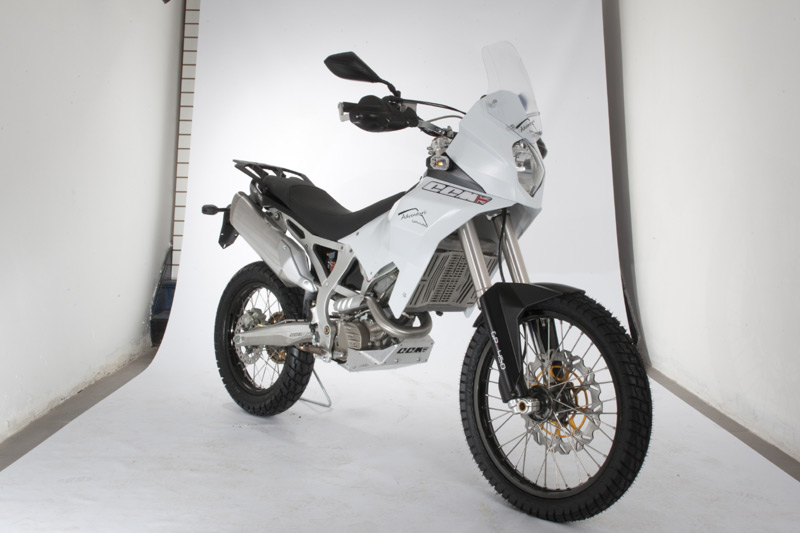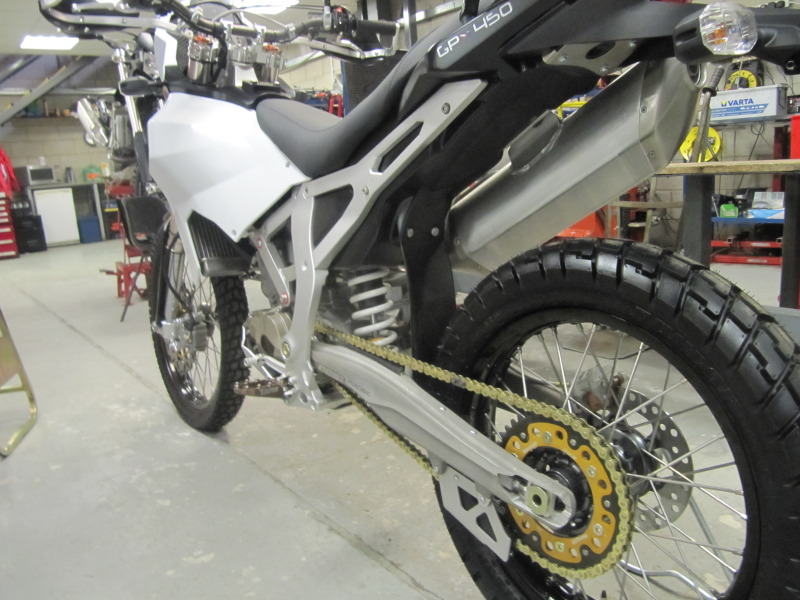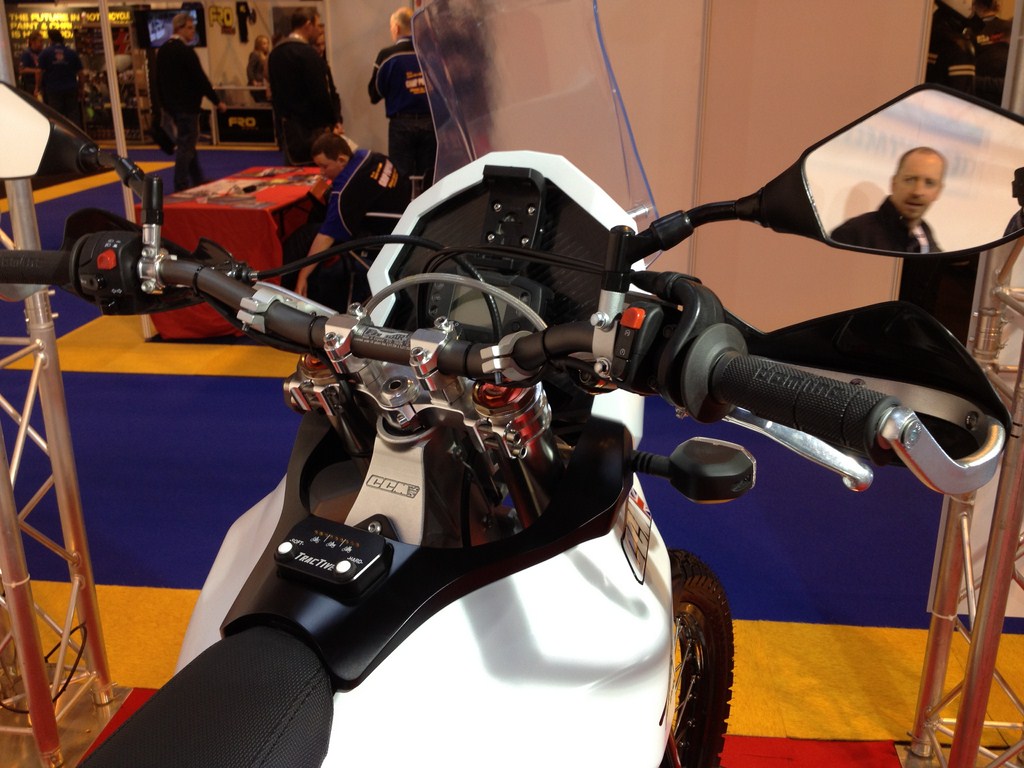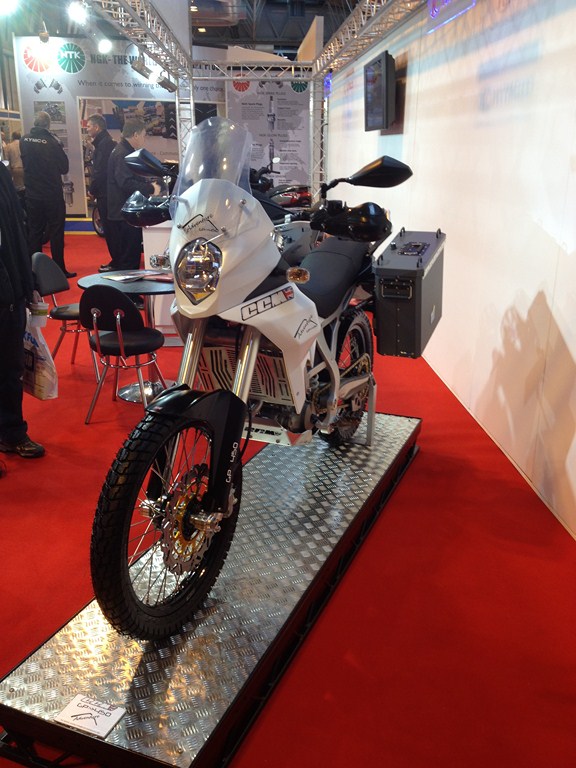 From the bit of research I've done, the word is the engine will be supplied by BMW, fuel injected, and a very unique fuel storage location. A main rear tank and front left side tank that would hold 4.5 gal of fuel, while the front right side will house the air filter. A dry weight of 287 lbs and electronic adjustable suspension with controller just in front of the bars. Rally Raid Products reports they have been working with this project for the last 12 months.  And a trail/supermoto & adventure models will be available autumn 2013.
The bad…
Probably won't be available in the US of A!!!  But, if BMW is in on the project and they just sold the Husky line to KTM, you'd think this would be a good market for them here in the States, possibly their replacement for the G450X?  I hope so!!  Man, I sure hope we get this bike over here… we need an adventure bike in between the 250cc and 800cc market already!
We'll see what happens… I'll keep my eye on it later this year for some rider reviews!
 Update (6/6/13)
Head over to the forum on advrider.com for the latest talk about this CCM.. theres rumbling about coming to USA and pleads to CCM for a wide ratio 6-speed tranny!! Come on CCM!! Check out their website for more details about the motorcycle, www.ccm-motorcycles.com.