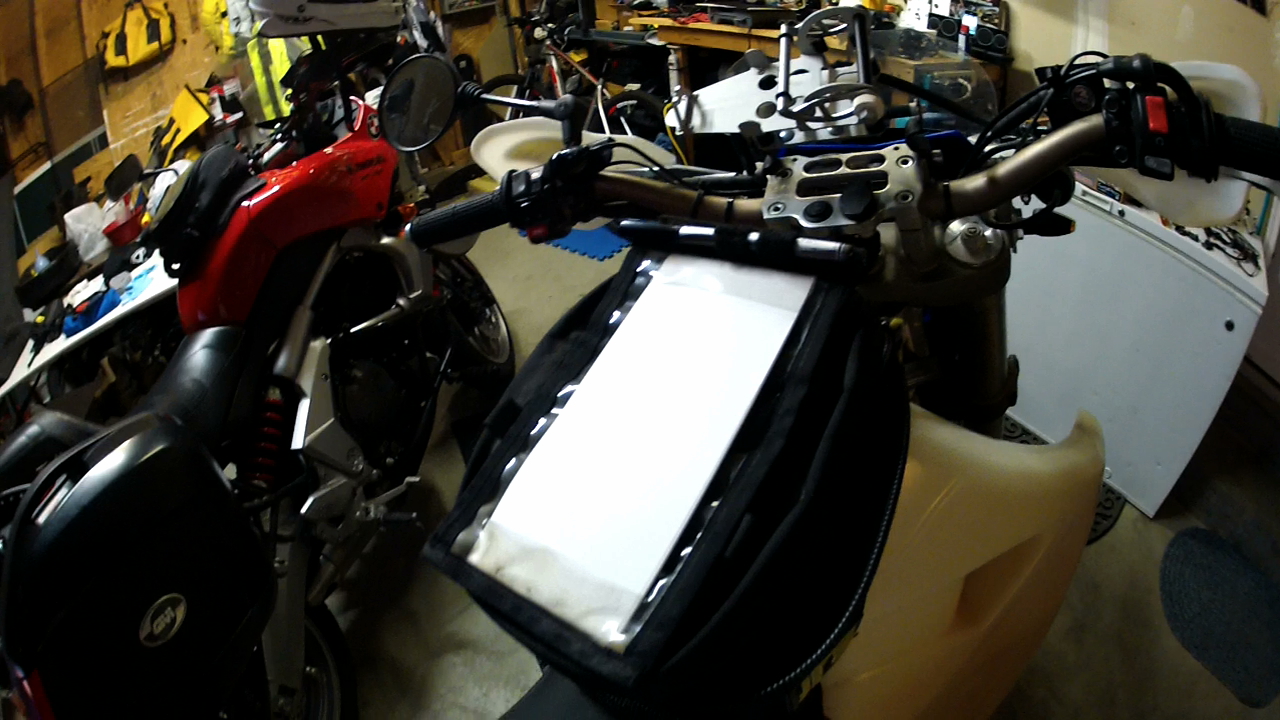 06 Jun 2013

Wolfman Tank Bag Mod

I always wanted to add a rollchart holder to my bike and mod it so I can take notes during my ride. BigDog showed me his setup and thought it was great… but… I just don't have the room for a rollchart.. and I NEVER use the plastic map holder on the top of my Wolfman Enduro Tank Bag.. so … I bought some waterproof paper from here on ebay, 100 sheets for $24 bucks!

Looking around the garage I found a slat from our sliding glass door blinds.. worked perfect!  I then cut the pieces of paper 3.5″ x 8.5″ in size, this allows me to get 3 slices out of one piece of paper.

On the trail I can just save a waypoint, then document the waypoint number and description on the paper, saving time of trying to name the waypoint while on the trail… wastes a lot of time trying to do that!

I'm happy with how its working and for BigDog teaching me the little things….