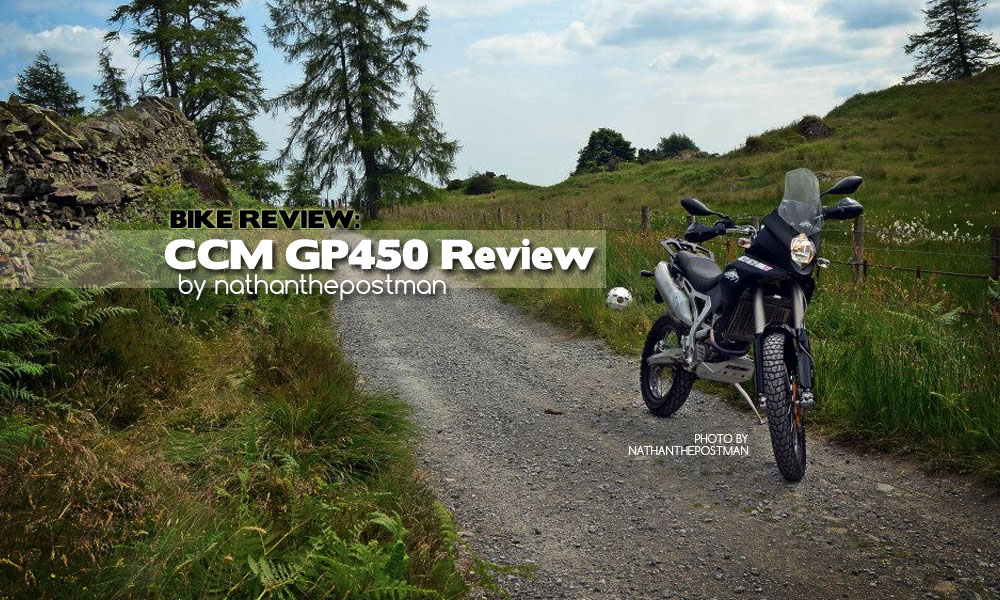 11 Jul 2013

First Bike Review: CCM GP450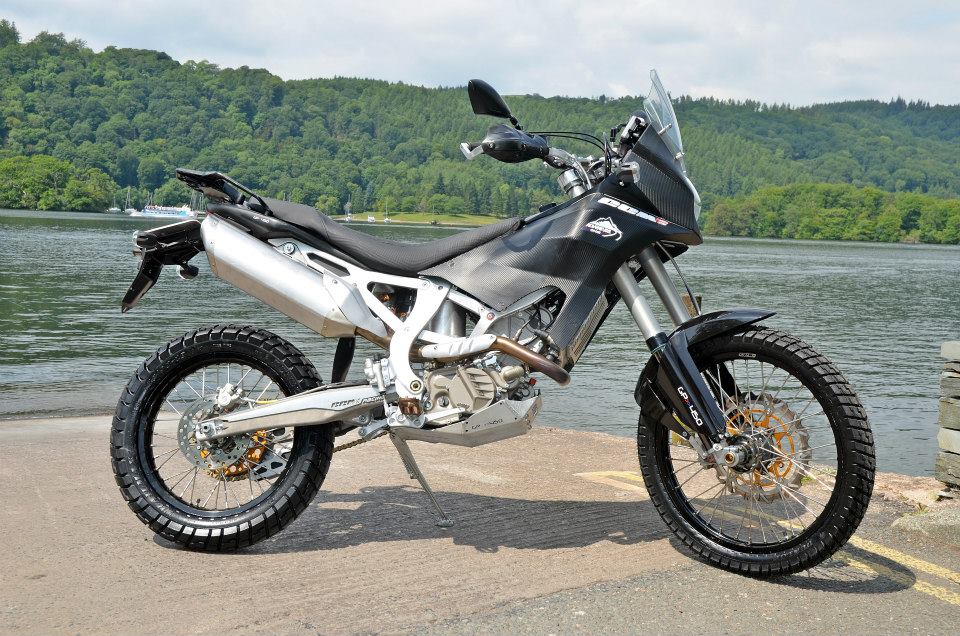 There's a lot of hype in the ADV scene right now over the CCM GP450 Adventurte. Recently, I've started to see reviews of the PG450 pop up, as select riders are getting to test ride the bike.  Here's a great review from nathanthepostman of AdventureBikeRider.com. From Nathan's YouTube intro video, it seems he is coming at the right angle of adventure riding…. long distance! and off-road!
Read his full post right here on AdventureBikeRider.com
For those who just want his conclusion… ok.. here it is:
I spent five hours or so in the saddle of the CCM, mainly on narrow side roads and winding B-roads. I liked the bike. I felt there was a lot of charm to it. I wanted to ride it more and I wanted to go in search of the type of roads that it seemed to excel at. As I said, I don't think this is necessarily a great round-the-world bike (but then what is); what I do think is that it's a great long-distance green-lane and dual sport bike. If you had a weekend or even a day then with the extra fuel on board you could really get a good day's riding out of it. That said, if someone gave me one of these to take off on then I'd put it on a cargo boat to Buenos Aries and ride it up through South America as I think it'd be perfect in that environment. I certainly wouldn't worry about the reliability of the bike or the engine. The bits that are bought off the shelf are good bits, and the bits that CCM has made are good bits too. There doesn't seem any real weakness to what is essentially a very basic motorcycle. Wheels, engine, electronics, good suspension, well thought through design, nothing else needed.

All this brings in to question the issue of cost. Is £8,000 too much for this bike? Would a KTM or an old DZR 400 be better value? Perhaps they would. I think where this CCM justifies the premium price tag is that it feels unique, it feels like you're riding something bespoke and different. It's more than the sum of its parts. And I think, as irrational as it is, that having the Union Jack on the tank does add a certain value to the package. It's uplifting to think that a team of 11 in a factory in Bolton (building one bike each per day) is daring to do something a little different and take on the big boys at their own game, and in a way, show them how to do it. Would I buy one? Yes. Would I ride it around the world? Maybe. Would I wake up every Sunday and want to take it for a blast? Definitely. It's a great bike and I wish CCM well.

Plans are to sell 400 units a year, with availability initially in Europe, followed by plans for North America and Australia.
He also posted up a short review and photos on ADVrider.com, here's that post!
Videos:
Intro

Thoughts Off-Road

Thoughts On-Road

Thanks so much for giving us a quick peak at this new adventure motorcycle Nathan! Cheers!
MCN's Review of the GP450: