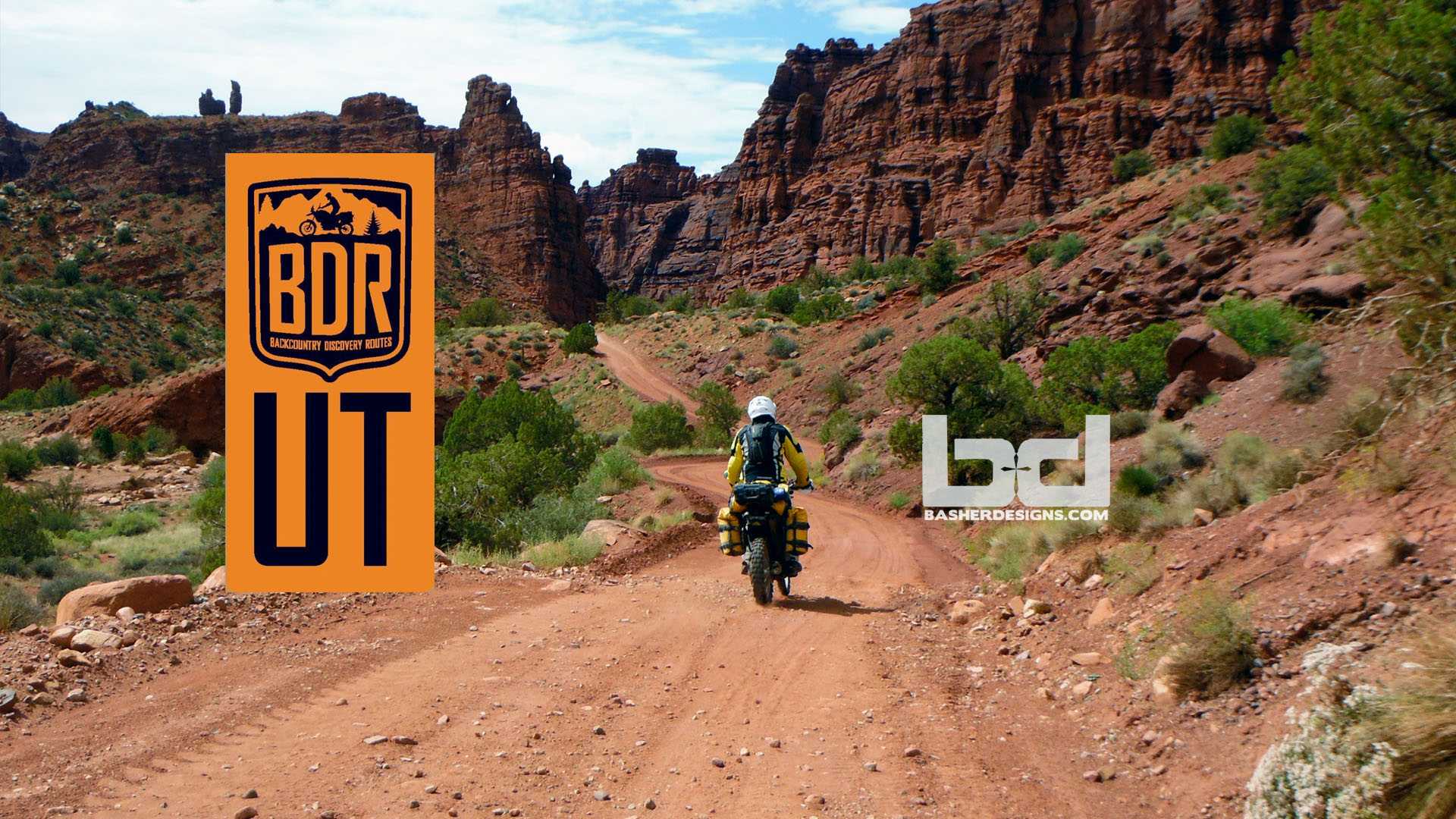 01 Nov 2013

UTAH 2013 // UTBDR
This year I was fortunate enough to go on a long ride with a couple of ADV legends.. Mark "BigDog" Sampson and Scott "Dingweed" Stevenson.. these guys have ridden their WR250Rs from Mexico to Dead Horse, Alaska and back. But even more important than that, they are super great humble men I enjoy riding with… and hearing their epic stories! We decided to ride the Utah Backcountry Discovery Route, known as the UTBDR!
The plan was to trailer out to Cortez, Colorado to park the BigDog's Mercedes at a buddy Jeff's house.. then ride the UTBDR. Well.. here's how it all went down… You can also read our ADVrider.com Ride Report.
Day 1 & before…
First and foremost.. I had to get out to Cortez, CO.. so I called a cab:
and look who answered the call.. BigDog and "Mercedes"….
We headed to LittleBigDog's house for the night then.. all day driving out of KS to CO… well some of us drove
We got to Jeff's in a manageable hour and were instantly treated with down-home hospitality.. it was awesome!!! We got to bed and geared up in the morning… stopped for gas and had to fight a pump for what seemed like hours, or maybe it was the fact we were ready to ride!!
Finally.. we were headed for our route..
Which meant…. off the tarmac!! Time to let it hang out….
And Bud was happy! Why you ask… cuz I have come to believe Bud was born on a KTM.. I just know it. He's smiling from ear to ear under that visor!
We saw sooo many wild horses during this stretch.. in fact, one herd nearly took Bud out.. I saw the dust cloud to my right as I passed them, then in my mirror I saw it cross the road just as Bud & Dingweed were entering… I thought "OH NO!!! Stampede !!" But ….. as I kept watching.. thru the cloud of dust, I saw headlights.. and my buddies made it..shew!
Jeff keep'n his eye out on those varmets..

BigDog telling a story about something.. I can't remember all the stories I heard on this trip.. it was awesome! I spent a good 20 hrs listening to BigDog tell stories or snore.. I really enjoy every single one of them.. and got to hear a few colorful twists from his son when we stayed at his place. Don't worry BigDog, your secrets are safe with me!
Utah beginning to surface for us….
Even the tarmac is good out here!
Headed towards Valley of the Gods….
Reaching Valley of the Gods… it was awesome!
The weather was perfect.. and we were having a blast.. easy riding but wonderful views…
It don't matter how many times you see photos from the same awesome places.. they are always good!
We powered up the Moki Dugway.. headed to Muley Point..
We found the most perfect camp spot in the whole entire world.. right here.. not another person around! After setting up camp we had a nice hot meal and shared stories until it was time to call it a day!
This was a typical sight at camp… seems BigDog and Dingweed were setup and ready to eat before Bud & I.. but I think they've had some practice! They were a well oiled machine, partners in everything they did.. I don't know how they live apart really… 😀 It's a huge blessing to find a riding buddy you can get so close to and enjoy ever second of the day with no matter the situation. I bet if they both followed each other off a cliff they'd be "Wahooooo"'n all the way down! hahaha!
Lot's of stories..and laughter that night..
BigDog or Dingweed always had hot water ready for me..
The views were endless..
but it was time to close our eyes.. and look forward to tomorrow.
Day 1 Video
Day 2 next…