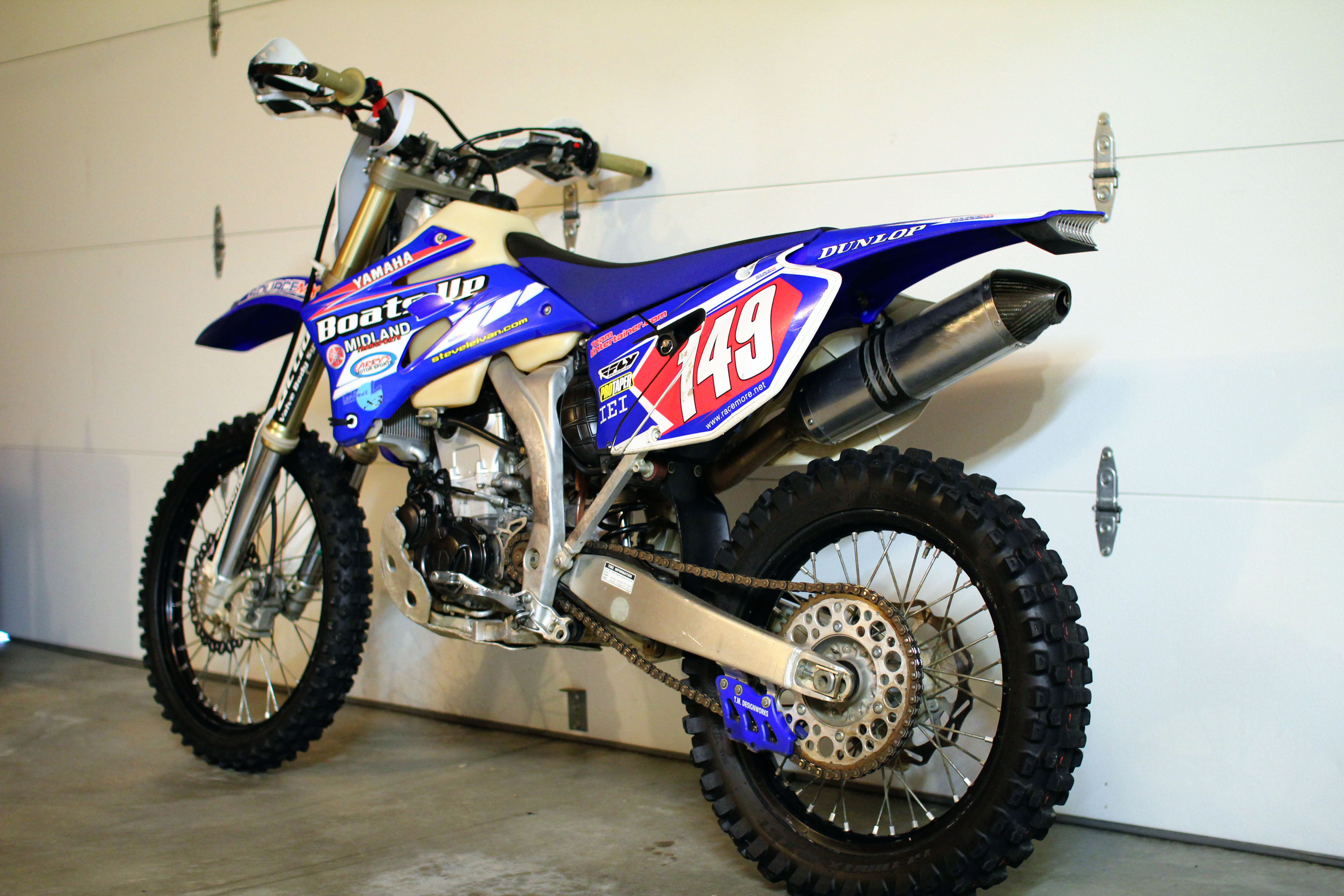 03 Dec 2013

Me Woods Ripper // '09 WR250F

With my new graphics I designed:
The way it looked when I purchased it:
Ever since my family was fortunate to fall in to a deal for a couple RV lots out right across the road from our best friends, I've wanted to pick up a bike just for the woods! My WR250R is very capable and I've been riding it on the 400 acres of trails out there… but…. that's my Adventure bike and daily commuter! So, not wanting to mess my WRR up, I begun looking for a woods bike.
My price range dictated my choices.. which isn't always a bad thing! I was able to pick up another web design project and for payment.. a woods bike! So the two bikes I was looking at was a '08 KTM 250XC-F and '08 WR250F.  Two KTMs came up on Craigslist and both were good deals.. so my buddy and I headed out to take a look at one of the KTMs.
Well.. long story short, it just didn't feel right…  So late one night after work, I picked up my bud and we went to check out this '09 Yamaha WR250F. It look very clean, well taken care of and started right up. I ripped it around his neighborhood a bit and I just felt right at home on it. Maybe its because it felt similar to my WR250R, maybe I just really like Yamahas.. either way it felt right! After picking up a few hints from my buddy, I was set on the deal… and the guy said he'd give me $1k off the price he was asking!!!!!!! I'LL TAKE IT!  I got a steal of a deal.. as long as the engine doesn't blow or anything.. haha!
He also had the stock exhaust, trail headlight, rear sprocket, new brake pads, and a nice race gas can.. oh and Service Manual!
So.. I'll put the trail headlight back on, put some different graphics on it and ride the heck out of it in 2014.. wahhooo!!