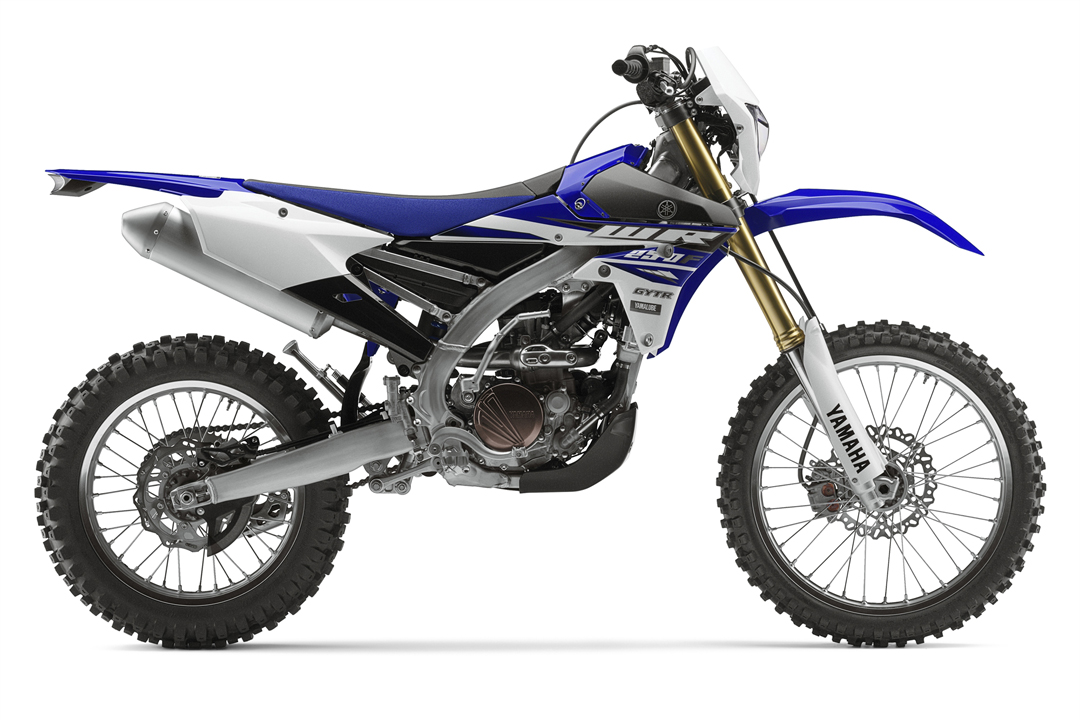 24 Nov 2014

2015 Yamaha WR250F!

Unless you just haven't heard yet.. the word on the street is the '15 Yamaha WR250F is, well, amazing! Fuel Injected, 6-gear wide transmission, set on YZ frame with unique rearward engine.
I've been following @6hd_ as he has been filming for Yamaha Australia on the new WR250F launch. They had professional riders, AJ Roberts, Chris Hollis, and one of my fav Yamaha off-road & desert racers Josh Green, put this thing to the test! Check out his awesome Introduction video.
I decided to ask Josh Green what he thought of the WR250F..and here's how it went:
Basher:
soooo what's the census on the new WR250F?? May need to upgrade my 09!

JoshGreen99:
Definitely need to get your hands on one there epic!!

Basher:
Thx Josh, that's so awesome to hear!! I have a sweet 09 WR250F & a decked out 08 WR250R, the R is fuel injected & my adventure bike & there's no other bike like the WRR but the new WRF could possibly replace both these bikes!!

JoshGreen99:
This bike handled everything that we could throw at it and not once could i question its ability! I was stoked and can't wait to get my hands on one at home!

Basher:
the FI & 6 gear really opens it up to the adventure market too, put a plate on it, gear it right the only issue would be fuel capacity & can you run a GPS off it. I know anything off-road it should handle especially if YOU are saying so!! Now you got me super stoked and I do love both my Yammies! They just feel so right! Does it feel lighter than the claimed 258lbs wet?? Thx for sharing!

JoshGreen99:
Well it doesn't feel heavy at all! I'm so impressed with the new WR250F! Most fun I've ever had trail riding!! Very impressed!
Travis Mills also said this:
Been testing the all new Yamaha WR250f 2015 I've had this bike apart all I can say is I am very impressed with this machine if your looking at racing or trail riding on the weekends and be able to commute to and from work this is it .
Now I like where that is going… even commute to work! I can't wait to see how this bike evolves.. can it replace a WR250R? Maybe? It depends on how you ride it.. is it a bike I'd take on a 2,000+ mile adventure.. don't think so with the maintenance intervals, but would it be a great weekend adventure bike, I think so! The fuel injection really puts this bike on the radar.. riding out west in altitude sure would be better than with my '09 WR250F. I got my eyes on your '15 WR250F!