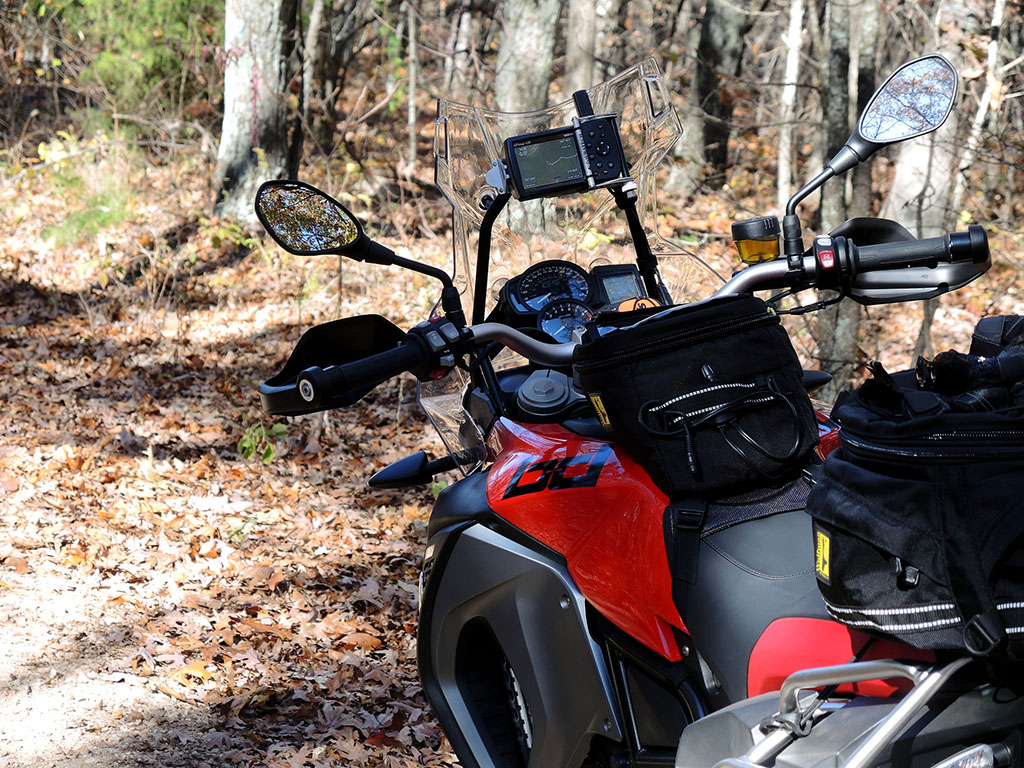 27 Nov 2014

F800GSA // GPS Mount

The new BMW F800GS Adventure has this real nice windshield and bar it's mounted to that allows you to attach your GPS, all Dakar-style! Specifically it's to fit the BMW GPS and plug right into the factory GPS plug…. but who doesn't have a Garmin GPS already?!!

So, I needed a way to mount my Garmin 478 to this bar using my Touratech mount. Here's what I came up with and am very pleased so far, it never slipped once! Here's my DIY mount…

Two basic conduit hangers:
Two rubber washers:
Two small bolts with washer & locknut:
A piece of bicycle tube, long enough to cover both conduit mounts:
Now let's put this thing together…
I wrapped the piece of bicycle tube around the bar, wrapping front to back, so when I slide the GPS up into position, the tube stays nice and tight. Secured with a piece of electrical tape.
Here you can see the prototype…
But first.. it's a Beemer.. I gotta make it look a bit prettier.. so.. into the paint booth:
After several coats of paint..
Ahh.. much better. Now lets get this thing mounted.
Note: I used nylon locknuts on the hanger bolts from the local hardware store..
Now that's what I'm talking about.. a little character on this bike, don't need a fancy, smancy mount!
After a 250 mile ride through the Mark Twain National forest, it never moved one time. I'm happy 🙂 Here she is out in her element…