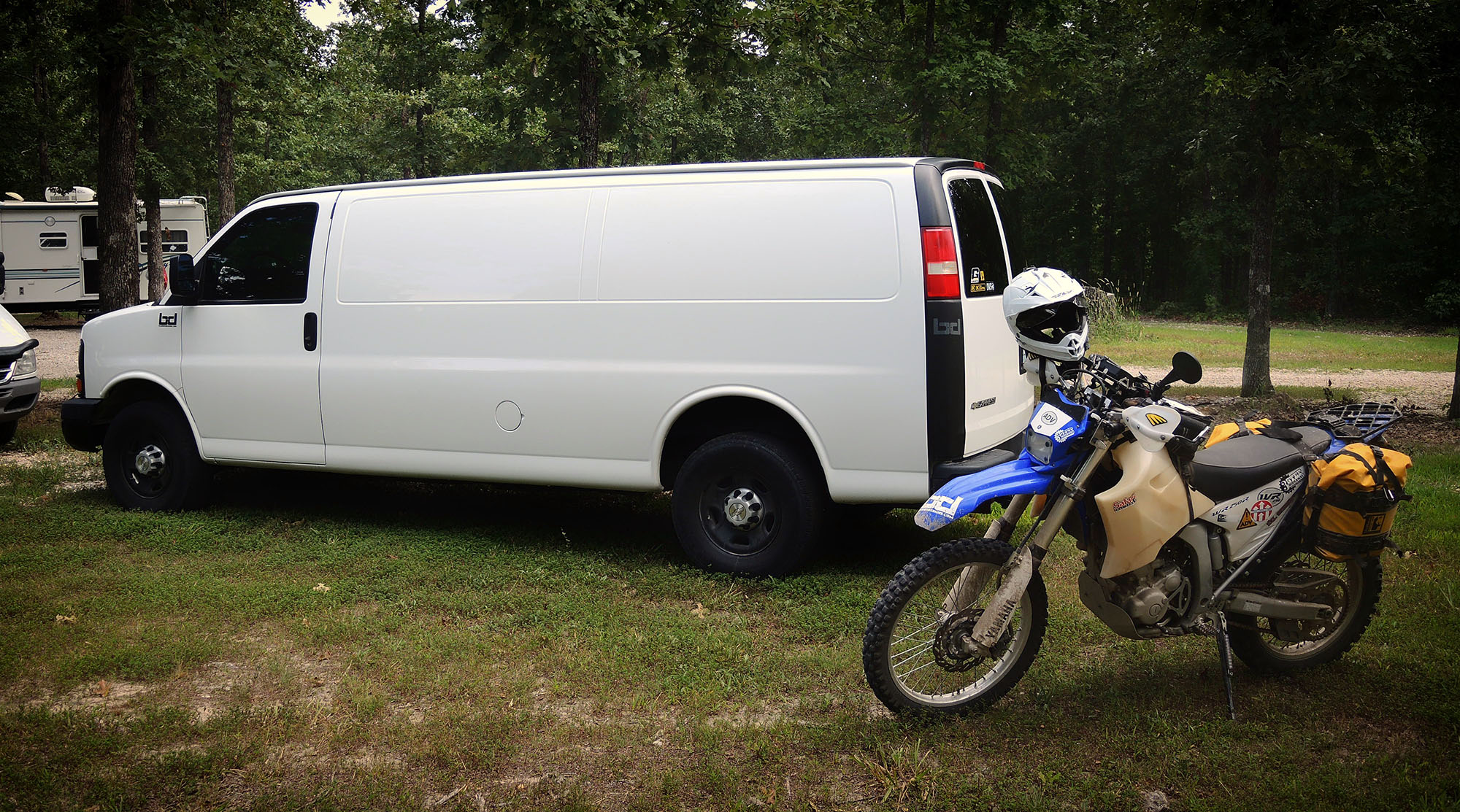 11 May 2015

01. Divider Wall Part 1

This last weekend I finally got around to constructing the divider wall in my MotoVan.. separating the cabin from the bikes which will keep any gas/oil smells out of the cabin. I decided to go with a plywood divider so my sons and I picked up some 19×32″ 4'x8′ sheathing.. why these sheets.. cuz it looked the best to me and wasn't as expensive as 3/4″ nor as heavy!  Grabbed some 5.0mm panel board for ceiling/wall covering & some saw horse too..
Since the van walls are curved, I used a big piece of cardboard and a little rigged up pencil tool to transfer the outline of the walls to the cardboard…
Here's my pencil tool.. I just had to move the level to the bottom for tracing the top curves..
After my trace was done I cut the cardboard to see how it fit.. then used it as a stencil on the plywood.
Using a jig saw with a fine blade.. I cut the plywood… I also wanted the mill square edge to be at the top because my second piece will sit on top of this. My hand cut edge will be on the floor.
The lower wall piece..
To anchor the wood to the van studs I used 1/4″x20 1.5″ bolts with 1-1/4″ dia. washers and nylon locknuts. I wanted easy and removable if need be…
At the bottom of the wall I also added extra support to keep the bottom from moving.. I cut small pieces of 1-1/2″ slotted angle..
I used a small piece at each end and in the middle.. if I can get it bolted through the floor..
So far it's very sturdy.. Part 2 will be the top piece.. unfortunately my back went out so it will be a bit before I can pick it up again…