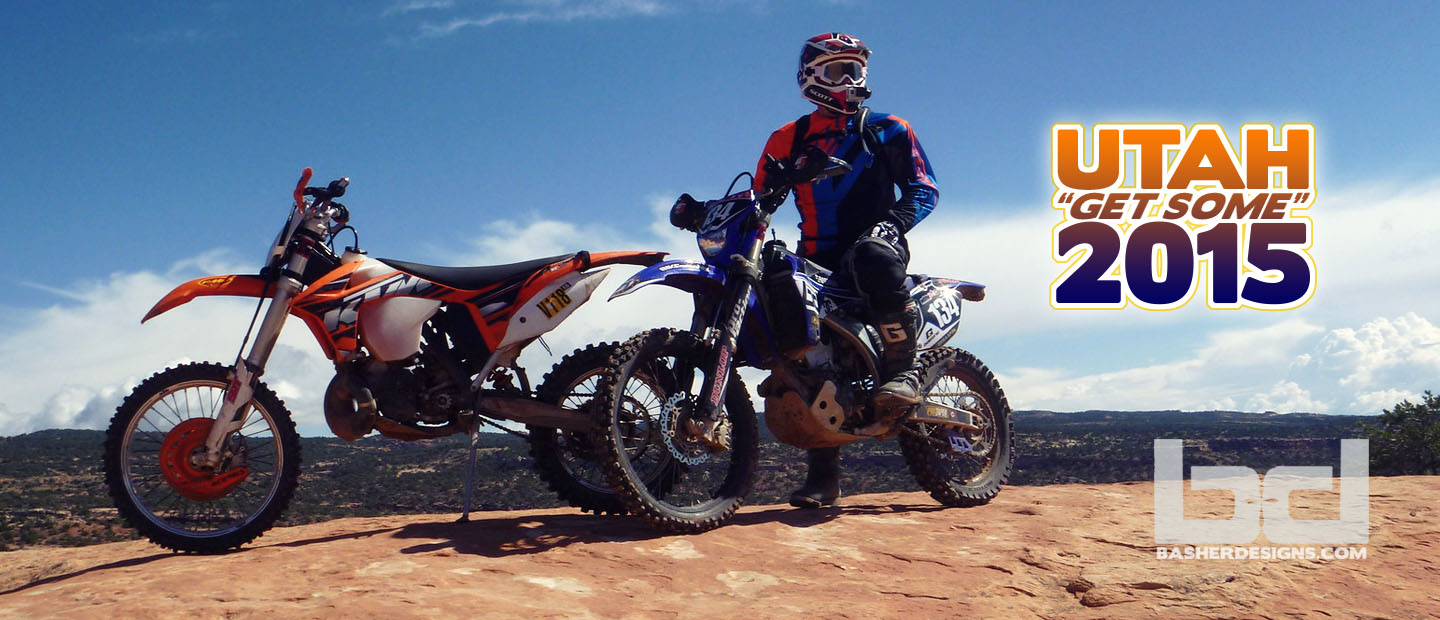 08 Jan 2016

I'VE BEEN RIDING!!!!!

I know, I know…. it's been a few months since my last post!! BUT I've been riding man… A LOT!

The year of twenty-fifteen has brought many epic days of riding. Most of my riding has been on my dirt bike with my two sons & close friends.
UTAH
My buddy Aaron, aka. @motoandmetal, and I spent the good part of the year planning a trip out west to Utah. Specifically to stay with my good friend Scott Stevenson at his place, 3 Step Hideaway. If you haven't heard of 3 Step Hideaway or been there.. you're missing out!! Get over to 3stephideaway.com and register your stay!
We were able to spend, oh.. seven or eight days out there in early October and had an absolute blast! From our first ride to the last.. were were all smiles and coin'd the trip…… "GET SOME" ……, as I would continually hear Aaron yell it into my headset time and time again as he grab some throttle and rip'd through the sand….
Stay tuned for a full ride report from out trip! Here's a little video to give you an idea of the fun that was had….
We are planning a trip in 2016 too…….. more later!