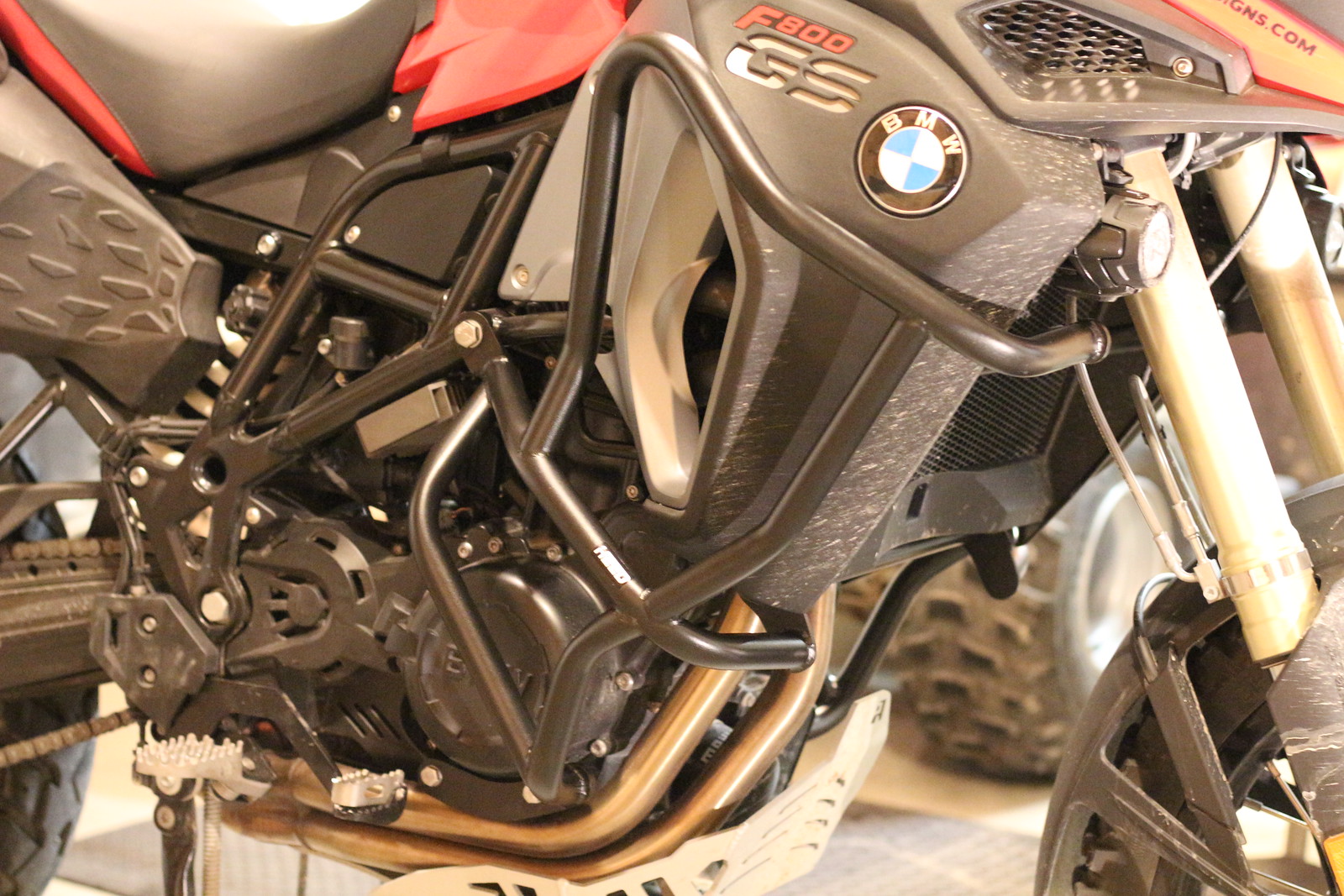 13 Mar 2016

F800GSA // Heed Crashbars Review

It was time to put some crashbars on my BMW F800GS Adventure… After hounding AltRider for over a year and still no word on if they were going to make them.. I looked elsewhere. There are a few different models to choose from, Touratech & SW-Motech are the most common crashbars.
My Thoughts
SW-Motech F800GS Adventure Crashbars – $240
For me.. these did not fit my protection needs. They are more like "half" crashbars, as they do not cover the upper fairing.
Touratech F800GS Adventure Crashbars – $343
The Touratech's have better coverage of protection for sure.. my concerns though are these:
They are expensive! $350
They utilize the existing stock lower side crash bars. I'd rather see one piece unit at this price!
There's only one cross support at the top.
Still neither of these provide the protection I'd had in mine for crashbar setup… so more searching on forums and I saw a few F800GSA's with the Heed Crashbars… so I started investigating.
Heed F800GS Adventure Crashbars – $225
Heading over to their website, Heed.com.pl, I could tell they are dedicated to the Adventure community, they have tons of bars for all types of bikes, notably the F800GSA! And it looked like very high quality as well!  The company is from Czestochowa, Poland.. what! Hmm.. what's it going to cost to ship to the US?  $30 bucks!  Seems totally doable.. so I headed over to eBay to order a set, as eBay is their desired method.
I ordered a set on Friday, Feb. 12 and got a shipment tracking number on Tuesday, Feb 16. Nice! They arrived at my door exactly one week later, Tuesday, Feb 23.
Box they arrived in, bars were very well packed and protected.
Fit and finish looked very impressive…
Time to install!