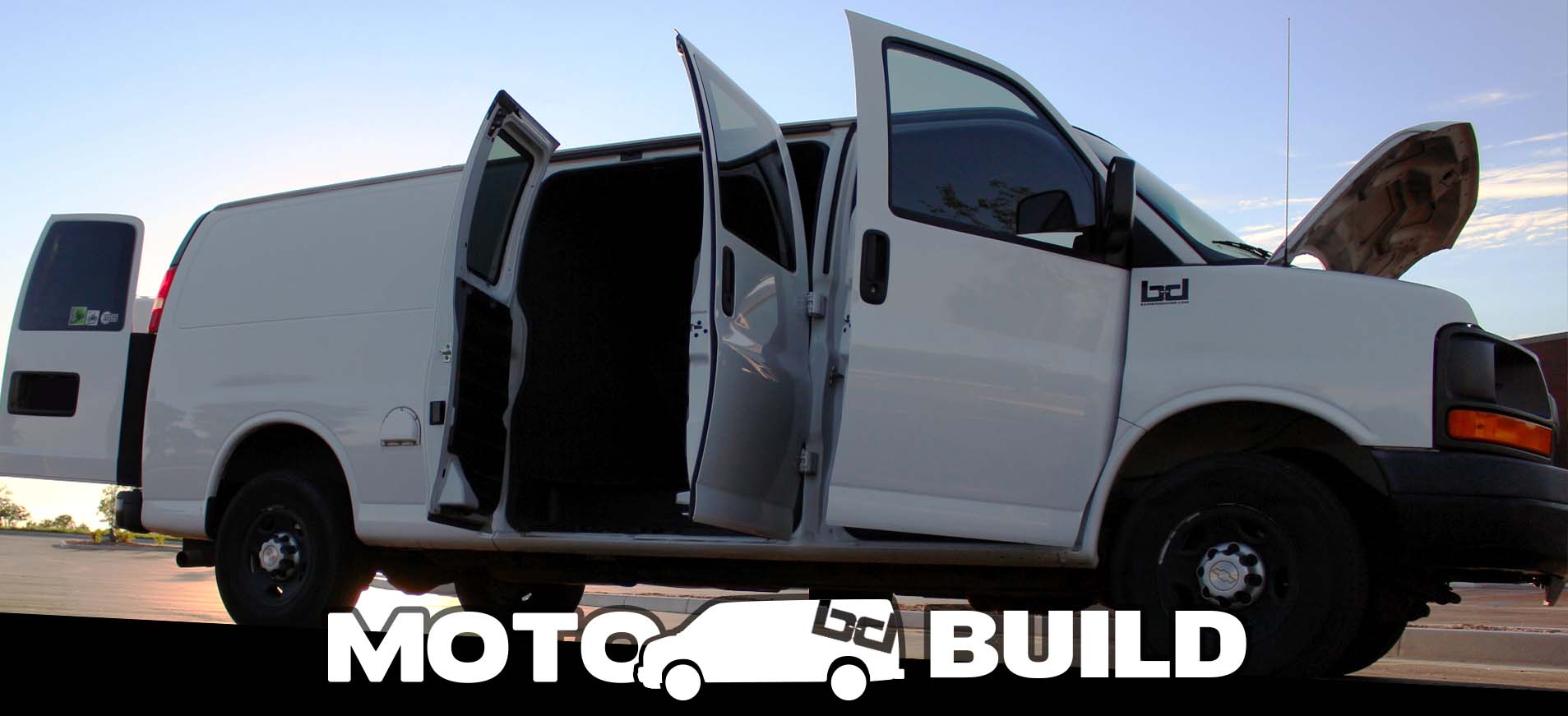 26 Sep 2016

03. Sidewalls & More Part 1

Now that the internal divider wall is done.. it's time for insulation & sidewalls in the cabin area.  At this time I decided not to insulate or finish the sidewalls of the moto cargo area.

Using 1×4's I had laying around we framed up the sidewalls giving the panel board something to screw down to. The 1×4's flex enough to allow for the slight curves in the van wall.
A few placed we cut 2×4's to build up the framing to match the curvature of the van. This has worked very well and has been structurally sound! We are master carpenters…. ok, not really.. but all this has held up super.
One question to ask yourself is.. install panel board on the roof or sidewall first??  We decided to do the sidewalls first so the roof panels would cover up any uneven edges on the sidewalls, thus allowing the carpet to look cleaner. At least that was our theory.. and it worked out great.
First panel up right behind the driver seat..
DO NOT SCREW THE PANELS DOWN YET!
Measuring up the left panel..
The left panel cut around the fuel tank bump.. just use a piece of cardboard to create a good template or measure really good.
Now that the panels are good to go, we installed the roof insulation board. Use a razor knife to cut it to fit..
Tuck the insulation under the headliner…
Up next… electrical wiring!