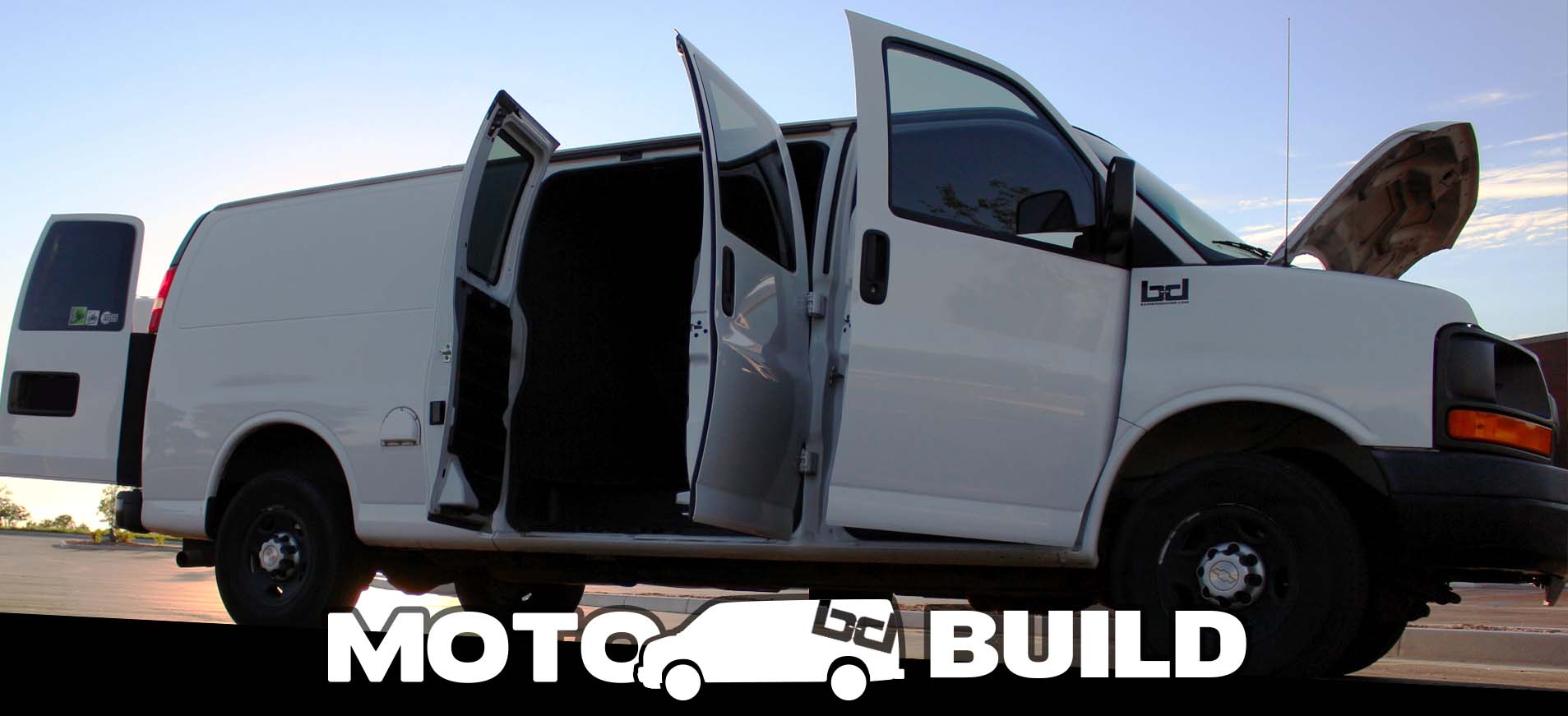 27 Sep 2016

05. Sidewalls Part 2

Visit MotoVan Page
Install cabin insulation
Install sidewall board
Install sidewall carpet
Install shore power outlet & dual USB port
Install roof LED lights
With the electrical wires ran and ready to go.. we can move on with insulation and installing the panel board.
I used standard home R13 insulation roll…
Inside the frame studs, we filled them with Dow "Great Stuff" Insulating Foam Sealant.. the kind really expands!
With the roof insulation board in, sidewall electric ran and now insulated.. time to button it up! First panel in with holes cut for USB port and electrical box.
My boy Aaron, finishing up the second panel.. notice all the seams we caulked.. I didn't want to hear any creaking noises either.
Now the roof panels.. here you can see the wiring I ran for the two roof cabin LED lights.. I taped them down so they wouldn't move or get pulled around..
Both LED lights are in series, so they feed of one circuit ran back to the fuse panel.
Time for carpet… some of these MotoVan / VanCampers are soooo nice.. I decided since I'm no carpenter.. let's do carpet.. deaden the sound and keep it dark for sleeping in.. yes! Sleeping.. more on that later.
The carpet I used was 15′ x 4′ Polymat Charcoal, found here.
The glue that holds it all up….
To help cut the carpet .. and old license plate worked real well.. it also helped tuck the carpet into the seams.
It's not perfect.. but after the glue dried the seams aren't noticeable anymore.. which is great!
The wire loom on the floor is the 8awg wire going to the inverter, keep wires nice and neat!
Shore power 110v outlet..
Outlet and Dual USB port installed..
Wire connections for the LED roof lights..
Both lights mounted.. lookin' soo good!
Did I tell you the LED on/off button illuminates Yamaha Blue?!?!?!!?!?!!!
Next up.. the custom fuse panel box I built and more electricallity..