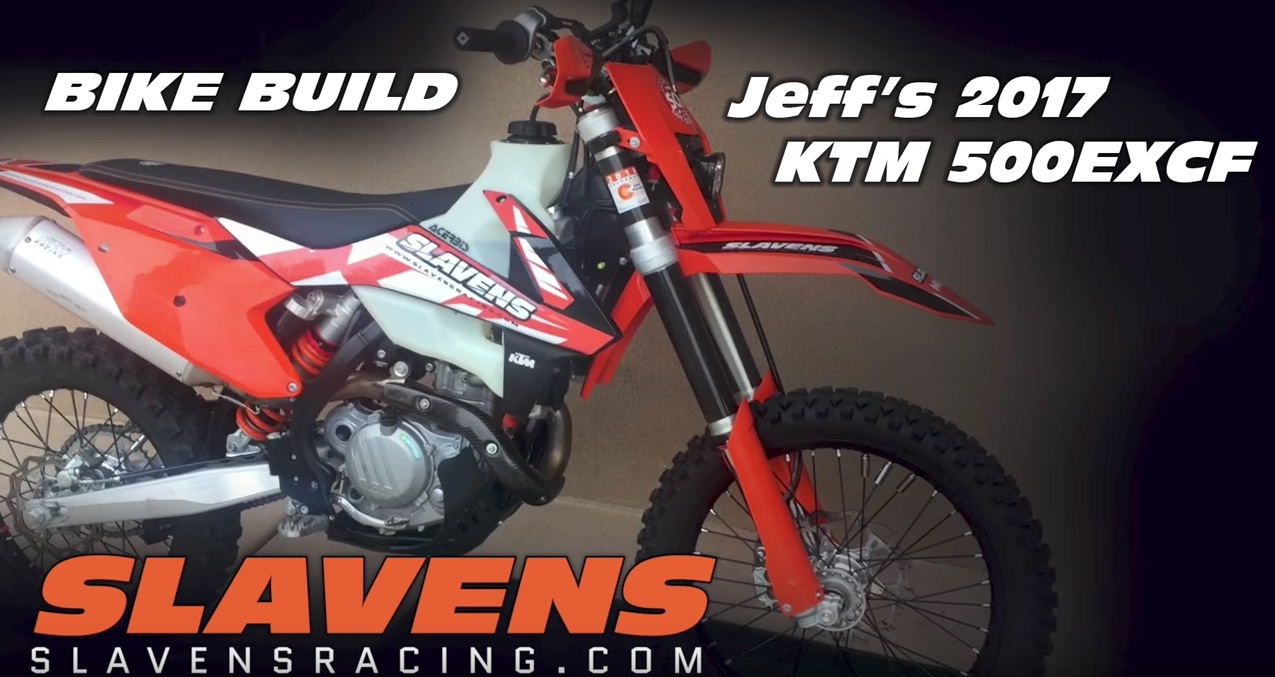 13 Jul 2017

Slavens' 2017 KTM 500 EXC-F Build

Jeff Slavens has started releasing his 2017 KTM 500 EXC-f bike build videos. If you haven't check SlavensRacing.com out you need to. They have always treated me right and gave honest recommendations for parts and quick to answer my questions. Jeff pretty much answers all the questions himself.. he's a passionate rider and I look forward to his wisdom.. so I buy from him & show him support!

I'll post up his videos on my site as well.. make sure you head over to SlavensRacing.com and buy from Jeff!
Bike Build – Jeff's 2017 KTM 500EXCF Part 1
Bike Build – Jeff's 2017 KTM 500EXCF Part 2