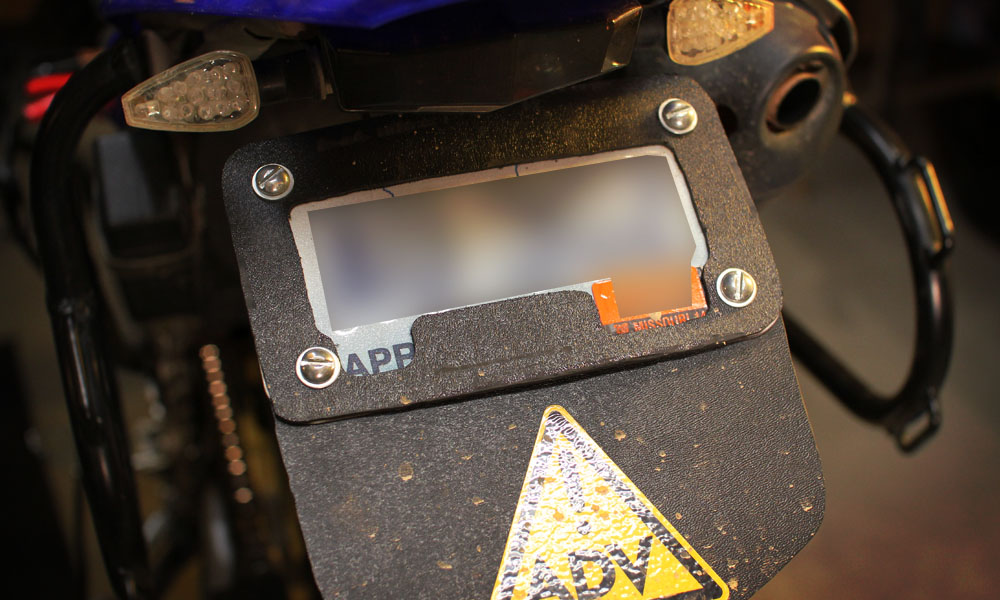 10 Mar 2010

DIY Kydex Mud Flap
UPDATED 10/12
The first version of my Kydex Mud Flap lasted 2 years before I had to do a slight modification to it. The Kydex and license plate cracked at the mount holes from all the rough riding. So here's my updated version, and I sure don't see it having any problems now!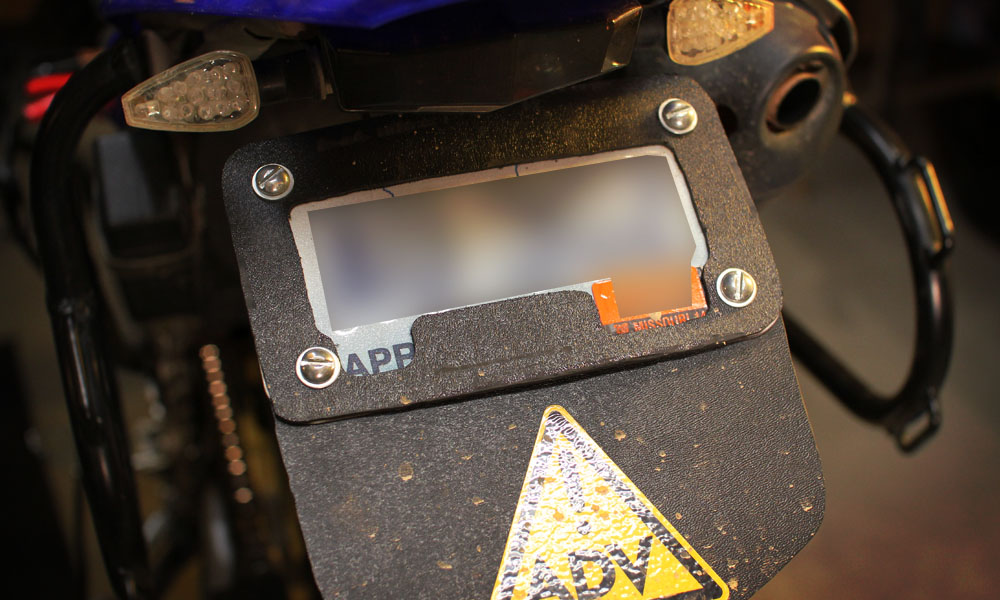 After the butt tuck mod on my WR, its quite evident that the big ugly stock tail light assembly thingy sure did keep the mud off my back and gear.  So, I saw Rick Ramsey had made his own tail light assembly mount out of Kydex and knew a modification of this would work great for a little mud flap.  I ordered 4 pieces of 8 x 11 sheets of Kydex from eBay.  Cost me like $19 shipped.  This stuff is awesome, you can heat it up and mold it as well!
Here's what I came up with and on the commute to work it seemed to work very well.
Nice and slim… I followed the outline of my Promoto Billet rack. ADV sticker adds class and better visibility!
Doesn't stick way out either..
I'll report back on how this little dude performs over time.. but sure is nice not to have mud all over your back and hydropak anymore.