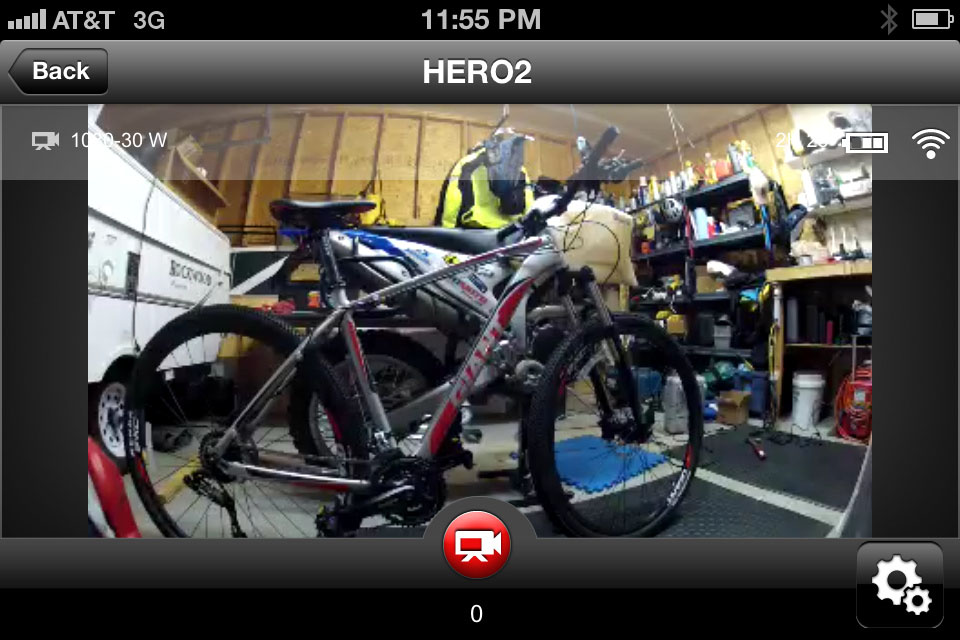 10 Oct 2012

GoPro App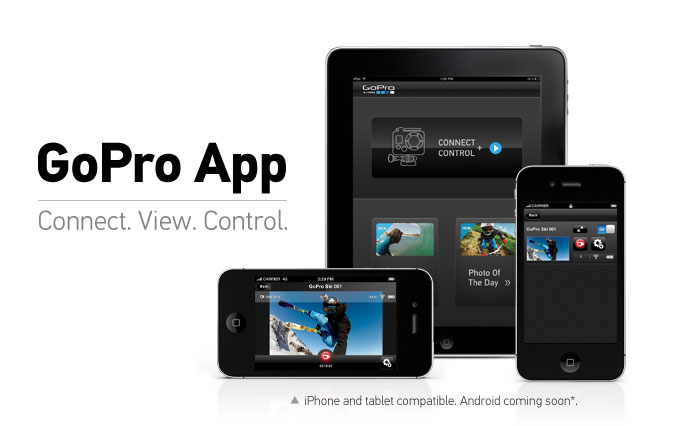 Man, I've been waiting for this app release since I picked up my GoPro Hero2 early this year… and its finally here!
Before getting into the app itself, I first needed to update the firmware on my GoPro Hero2 camera and Wi-Fi BacPac.  First, put a SD card in my GoPro, formatted it via the menu then took a test photo. Now, using a USB cable I plugged in my GoPro to my iMac, turned it on… the display should show a USB symbol with a battery symbol below it. This means I'm good to go.  Open up GoPro CineForm Studo software, on the Welcome Screen, select Devices.  It finds my GoPro camera and tells me theirs an upgrade.. just tell the software to upgrade it and it downloads the firmware to the SD card. Don't worry there is instruction right there to walk you through step-by-step. Once my camera was done, I plugged my Wi-Fi BacPac into the USB cable and did the same steps.  Now I'm ready for the app… turning the GoPro Hero2 camera, Wi-Fi BacPac on.. go into the camera menu settings and change the Wi-Fi setting to 'Phone and Tablet' instead of 'Remote'.
Just a quick stop at the App Store and bam.. GoPro App is installed! For now I just installed it on my iPhone 4.. my iPad will come later!
There it is…
Next, I open up my iPhone Settings, click Wi-Fi and I see my GoPro Wi-Fi BacPac.  Select it to connect to it, then I enter in my password. The password is set using the GoPro CineForm Studio software. Bam.. my iPhone connects!
Opening up the app…
The app finds my GoPro and now I can control the GoPro.. change settings, start and stop recordings, power off the camera, locate it and PREVIEW the video feed!  Here's some more screenshots on my iPhone.
Change settings…
Live preview.. epic!
This little app has tested out really really good.. my only real concern is the batter life of the Wi-Fi BacPac itself. I've used the Wi-Fi BacPac on a multi-day ride before and it died one day near the end. So hopefully this won't be the weak link.
But being able to setup my helmet camera angle all by myself is huge! As well as being able to see the shot from those hard-to-reach angles, even in the middle of the day. We all know how hard it is to see the LCD in the bright sun.  I still have more testing to do, but this opens up the possibilities even more! Having the ability to control the camera when its on the other side of the room during a video shoot and don't forget the ability to control up to 50 GoPro cameras at a time!
I give it two thumbs up! Thank you @GoPro!!