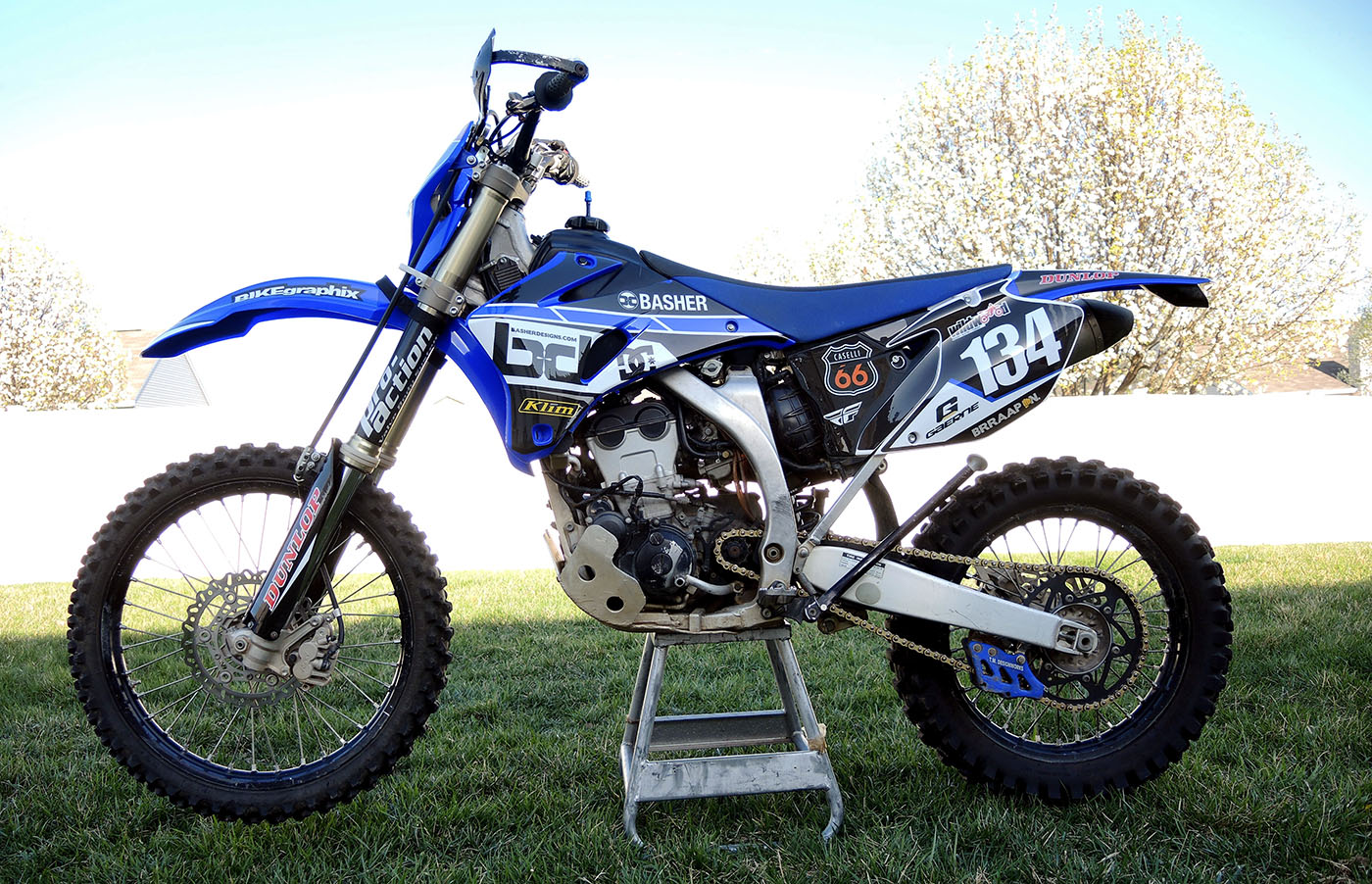 04 Apr 2015

Woods Ripper // New Graphics!

Over the winter I decided to give it a go at designing my own graphics kit. Being a graphic artist, I thought duh!.. why not!   Coincidentally, a few months prior I had met Dan from BikeGraphix on ADVrider, and he was nice enough to offer me a good discount for helping him out.  I accepted!  So… here's my design I came up with..
I wanted to bring the classic Yamaha strip into the design as well as design elements from the new Yamaha's, especially the new 2015 WR250F! The Kurt Caselli logo is a reminder to ride safe and enjoy every ride.. R.I.P. Kurt.
Then you always have to add logos of gear you use and would recommend to your buddies… Klim, Gaerne, DC Shoes, Fox Racing, Spy Goggles, Living Sacrifice (my fav band), Fly Racing, Pro Taper, Dunlop, and BikeGraphix.
Next, you add your favorite sports team.. I BLEED BLUE! Lets Go Blues! #LGB
And finally, a tribute to all the brave men and women who have given the ultimate price for our freedom, as well as respect to those serving right now. Thank you!
I'm very happy with the way the kit turned out, the material and printing from BikeGraphix is top notch… very durable stickers, I would recommend them for sure. Hopefully I get to design some more kits in the near future, it was a blast.
Anyone find the Monster graphic??