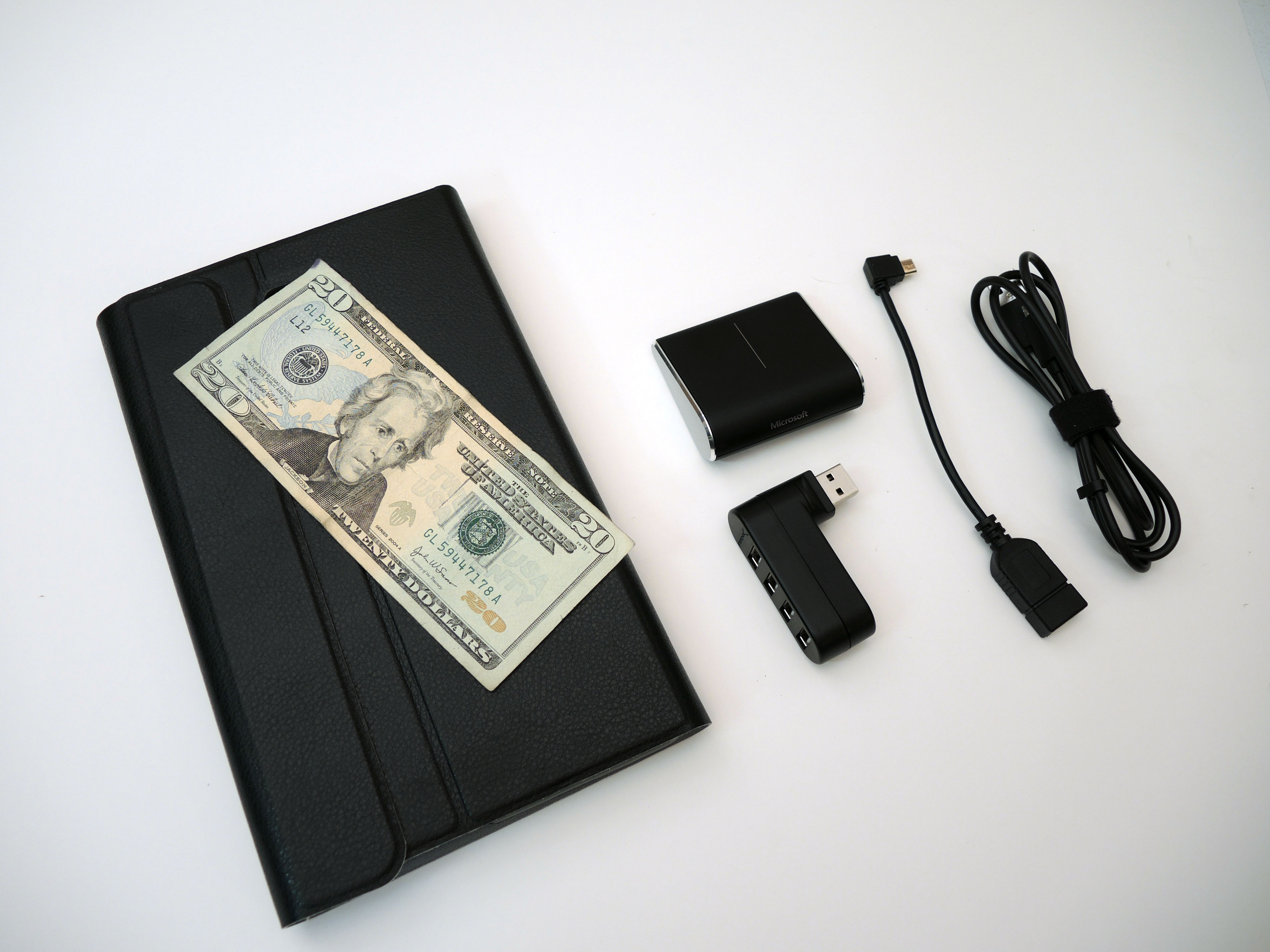 21 Jul 2015

ADVtablet // Mapsource Setup
Proof is in the Pudding!?
Now that you've seen the little ADVtablet, will it really run Mapsource.. and can I get my maps installed? Well the answer is .. YES! I was a bit skeptic as well, but since I was able to trade for this little guy, I thought I'd give it a shot. Other searches on ADVrider showed it was possible, but no one was really telling the details. So I went for it…
Once receiving the Venue 8 Pro, there's over 10gb of free space on the internal 32gb storage. But you will need more.. Mapsource requires 10gb free disk space in order to install. If you do not have 10gb free space, you can do a few things to recover storage space. See below.
ADVICE: DON'T install ANYTHING until you get Mapsource loaded on secondary storage.
So, I purchased a SanDisk 64gb C10 microSD card for secondary storage. The V8P has a microSD card slot built-in on the side.. install the microSD card. Once it's installed you will need to walk thru these steps to introduce the storage to the OS as "permanent storage". These steps may be more advanced for some, but are pretty straight forward.
Install microSD card
Create a folder as a "mount point" for the card on the C: drive, I created a folder called "sd64a"

Open 'Disk Manager' by hitting WindowsKey+X, or right-click the lower left Windows icon & choose Disk Manager
Format WILL ERASE SD CARD: Right-click on your SD card, which should be Disk 1. We need to format it to NTFS, right-click on the partition (D:) and choose Format.. Enter a Volume Label, ie. sd64a. Check 'Perform a quick format', click OK.

Now that our card partition is NTFS, let's map it to our mount point we created earlier. Right-click on the (D:) partition again and choose, 'Change Drive Letter and Paths..'
Click Add.. In the Add a new drive letter or path for D: select the radio Mount in the following empty NTFS folder:, type the path of the new folder "c:sd64a" or click 'Browse' to select the folder. Click 'Ok'


Now your microSD card has a drive letter D: and mount point C:sd64a.
We are now ready to install Mapsource and Garmin Maps.
Mapsource Install – The "Easy" Way!
Using 7zip or RAR, right-click on Mapsource_6163.exe & choose '7-Zip – Extract to "MapSource_6163"
Open the folder MapSource_6163, find the file MSmain.msi and double-click it. It will run a short process.
Now double-click Setup.exe to install MapSource.
Map Install
Depending on the map subscription or purchase you have made, installation may vary a bit. Here I'll show you how I installed maps via Garmin Map Updater for my nuMaps Lifetime Subscription for my Garmin 478.
Cloud Storage
Now you will notice Windows 8.1 comes with OneDrive/SkyDrive, you can continue to use these and redirect to your microSD card for storage just as I did with Dropbox.  I'm a long time Dropbox user, and I've used it for years to keep all of my GPS files in the cloud and sync'd with my Mac & Windows computers.  Also, if I'm out on a ride I can always get to my files either locally OR remotely by logging into Dropbox website. I highly recommend using any of the cloud storage options to keep your GPS files backed up and available anywhere you need them!  Dropbox, Box.com, OneDrive, Copy.com any of those in that order. If you want Dropbox and an additional 500Mb, click here.
Configure Dropbox to use microSD storage
Signup/Install Dropbox on your V8P
During the setup you can choose Advanced Settings, then change the Dropbox location to C:sd64a. Dropbox will then create a new folder called 'Dropbox' and sync files to it.


Select only the files you NEED sync'd to your V8P. Unselect folders you do not want on your V8P storage.

With Dropbox, all of my .GDB or .GPX files are saved to, for example, C:sd64aDropboxGPS, which is also the same as D:DropboxGPS
Photo Finish
Here you can see my setup with all my farkles I listed on my previous ADVtablet post.
USB Charging Cable for Venue & keyboard
Need More Space?
If you find yourself needing more free storage space on your internal storage, you can backup the recovery partition and then delete it. I've done this to free up space, but I TAKE NO RESPONSIBILITY OF YOUR MISTAKES!! For step-by-step guide to reclaim space from your Recovery Partition & more, go to this guide.
There she is.. if you have any questions feel free to comment below, hopefully I can help out! For the cost and small form-factor of this unit, you just can't go wrong for a traveling adventure computer. As I stated in my last post, if you have eye troubles, then it may not be for you.. get your hands on one and try it out. I have NOT been disappointed at all…
My ADVtablet goes with me every day to work.. sure beats luggin' a laptop around 🙂
Ride Safe!