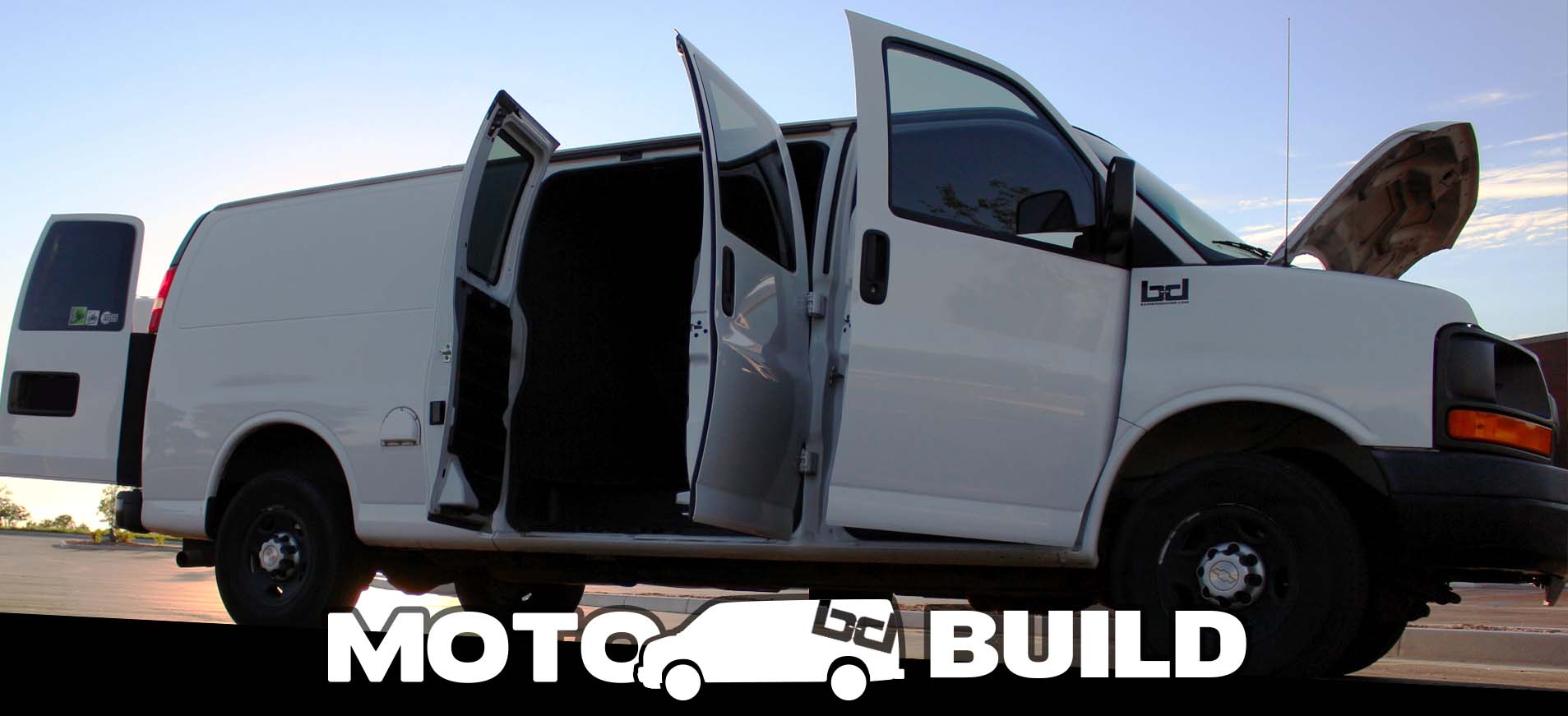 23 Jan 2017

09. Finishing the Cabin – Curtains & Screens!

Time to add some privacy while camping, even from the bugs!
The Curtains
My wife found some curtains from Walmart that don't let light through and would work great for the divider curtain as well as side window curtains. For the divider curtain I cut them to the correct height and sewed a loop at the top. At the bottom I left the existing hem.. Using some copper piping, I made the curtain rod, it can easily be bent to match the van roof line..
Curtain mounting hardware.. painted them black for fun..
They do a great job when closed.. great privacy and keep the morning sun out.. Sometimes I don't get up as early as BigDog!
I love magnets.. so what better way to hang side window curtains than with some strong small magnets!  I cut curtains to size for both windows and sewed small, very strong magnets in the seams.
The magnets I use are 3/8″ neodymium discs in grade N52 from K & J Magnetics, Part# D62-N52, only about .75 cents each.  These are great for a lot of different things.. even sewing as you'll see..
The magnets allow the curtains to be opened as much as you want.. and easily removed.
The Screens
The screens were a much larger project.. a bit time consuming BUT they turned out amazing and should last a very long time!
My local hardware store had the screen I needed, something heavy duty and whats great is this screen is harder to see into the van, so bit more privacy when needed.
Getting a template correct is the most important part.. so make sure you pay attention to how you will make your screen.  I'll be using 2″ strapping to sew the screen to, then attach snaps to it to attach to the window frame.
Using those nifty magnets, place the screen over the window to get a template outlined..
Using a paint marker, I marked around the window frame and placed a dot where I would place a snap…
Outlined screen..
Time to sew.. make sure you use heavy duty thread and needle.  Magnets really help hold the screen and strapping together or you can use pins, but the magnets worked great.
To put a hole in the nylon strapping for the snap, use a soldering iron, it works very good.. just be careful!
Here's a screen completed after sewing 2″ Polypropylene Heavy Flat Strapping.. and snaps attached! You can also see I used velcro where I wasn't able to get a snap screwed into the frame.
A few close-ups…
On the second screen, I didn't fold the 2″ strapping in half, and it worked well too, its just not as clean looking on the reverse side of the screen..
Finally… I made a large screen for one of the side doors. At the top it snaps to the frame, then along both sides I used magnets to attach it to the van frame.  Notice the lower half of the frame, I used Black 2 Way Stretch Upholstery Faux Leather Vinyl Fabric, sewn to the screen and magnets on the sides and bottom.. this works fabulous! Next week I am thinking of installing some PV Rugs to make it even homier!
A few photos during my last ADV trip.. moto camping at it's finest!
If you have any questions on my MotoVan / VanCamper build please let me know.. there's so much you can do with a van and it's so much better than tent camping!!