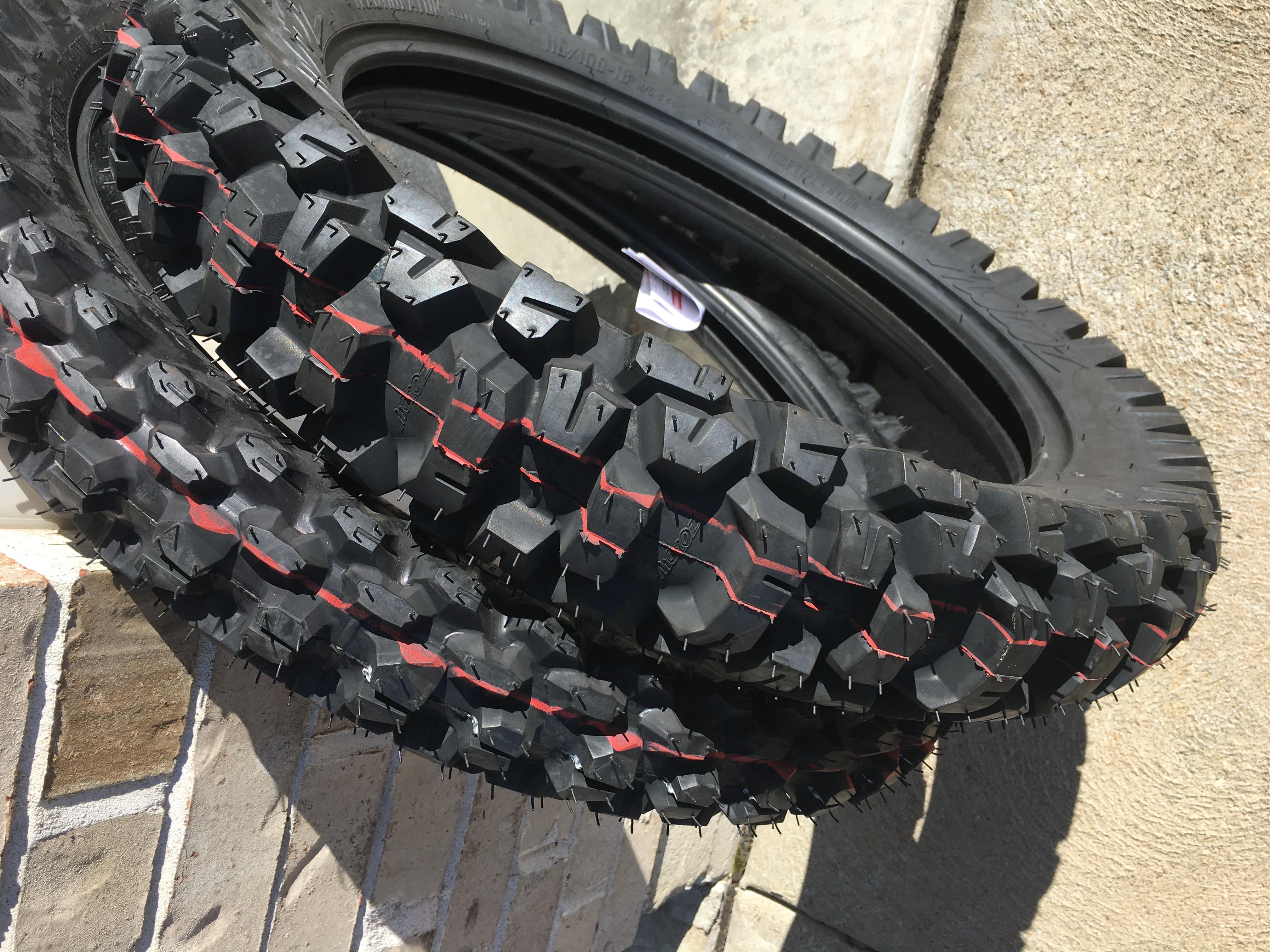 26 Apr 2017

MotoZ Tractionators // KTM 3-Fiddy

The 2017 KTM EXC-F's come with a set of Continental TKC80's, while these are really good 50/50 dual sport tires.. they aren't going to grip like I want in the dirt. So…. time for some more aggressive tires.

On my WR250R, I ran D606 on rear and Pirelli MT21 up front which was a great combo for that bike. But on the 350 I want more aggression and less street durability. So I've decided on the MotoZ Tractionator Desert H/T tires.
DOT Homologated.  

Heavy duty front – works well on heavy bikes.

Intermediate-hard terrain and rally use
Long wear life
Excellent traction in varied terrain
A couple other riding buddies also recommended these tires, they held up great on their latest trip to Baja! Pretty good little test there!
If you do not have a tire changer stand, do yourself a favor and get one! This one is the Tusk Tire Changing Stand from Rocky Mountain ATV/MC and it's very good quality for a great price too. Make's spooning tires much easier.
Tire tools I use in the garage:
I spooned these on with 100 miles on the bike, so I'll be reporting back how they've performed and longevity.
Tire changing technique – Dingweeds showed me the rim-in-tire install the last time I was out in Utah at 3 Step Hideaway, and I'm a believer now.. so I install tires this way now. A bit less of a fight 🙂 Note: If using the Baja No Pinch Tool, then it's easier to install without putting the rim inside the tire first.
Baja No Pinch Tool – It can help a lot but it's not perfect, I still use tire irons even with the Baja tool. You must be careful not to scratch the rim with the tool as you are pushing the tire. The gear teeth on mine are wearing out!
Valve Stem Locknut – I remove the outer locknut from the valve stem, this allows you to visually see if the tube has spun inside the tire. If the valve is not straight, fix it immediately before the valve stem gets ripped off!