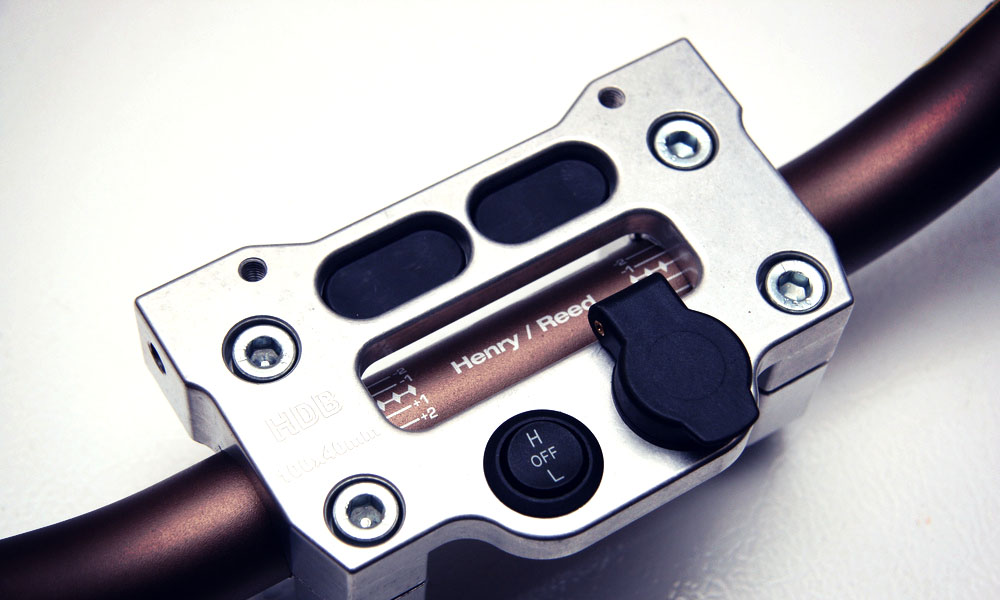 26 Dec 2009

Eastern Beaver 3CS Install

Ordered my 3 Circuit Solution with matching grounding kit from Eastern Beaver as well as a few goodies from Highway Dirtbikes. This kit will run from the battery and give you three different circuits for accessories. I plan to use it for grip heaters, one Powerlet socket, & for future heated gear. My GPS will run on its own dedicated circuit.
The Parts
3 Circuit Solution – This one is ALL circuits switched, meaning all circuits will only work when the key is on.
Powerlet socket – I also got the thicker socket spacer too. (I did not end up using the spacer, as the HDB top clamp didn't need it.)
Powerlet to SAE/Cigarette Adapter – This will plug into the Powerlet socket and allow me to plug other accessories into it like a Slim air pump, battery jumpers, camera/phone charger, etc.
Symtec Grip Heaters – No resistor on this kit! Make sure you order the kit for motorcycles not ATVs.  The heated panels are different due to a motorcycle's throttle tube, etc. You can also order just the rocker switch from Dual-Star.com as well as the kit.
Highway Dirtbikes Top & Bottom Clamps w/ProTaper EVO Henry/Reed 1-1/8″ bars
The Installation
Here is where I planned to tap in the Blue Posi-Tap as noted by inmate Nice_Rumble in this photo: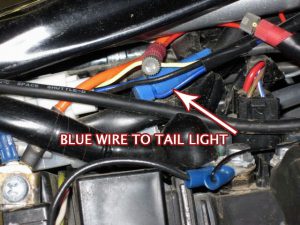 As this does works good, I decided to solder the connection instead.  I cut off the yellow quick connector from the stock light unit and soldered the blue wire from my 3CS to the blue wire of the yellow connector.
My Install Videos
Install Video – New Bars & More : Highway Dirtbike clamps & new bars, grips & heaters!
Install Video – Part 1 : Pulling the wires
Install Video – Part 2 : Making the connections