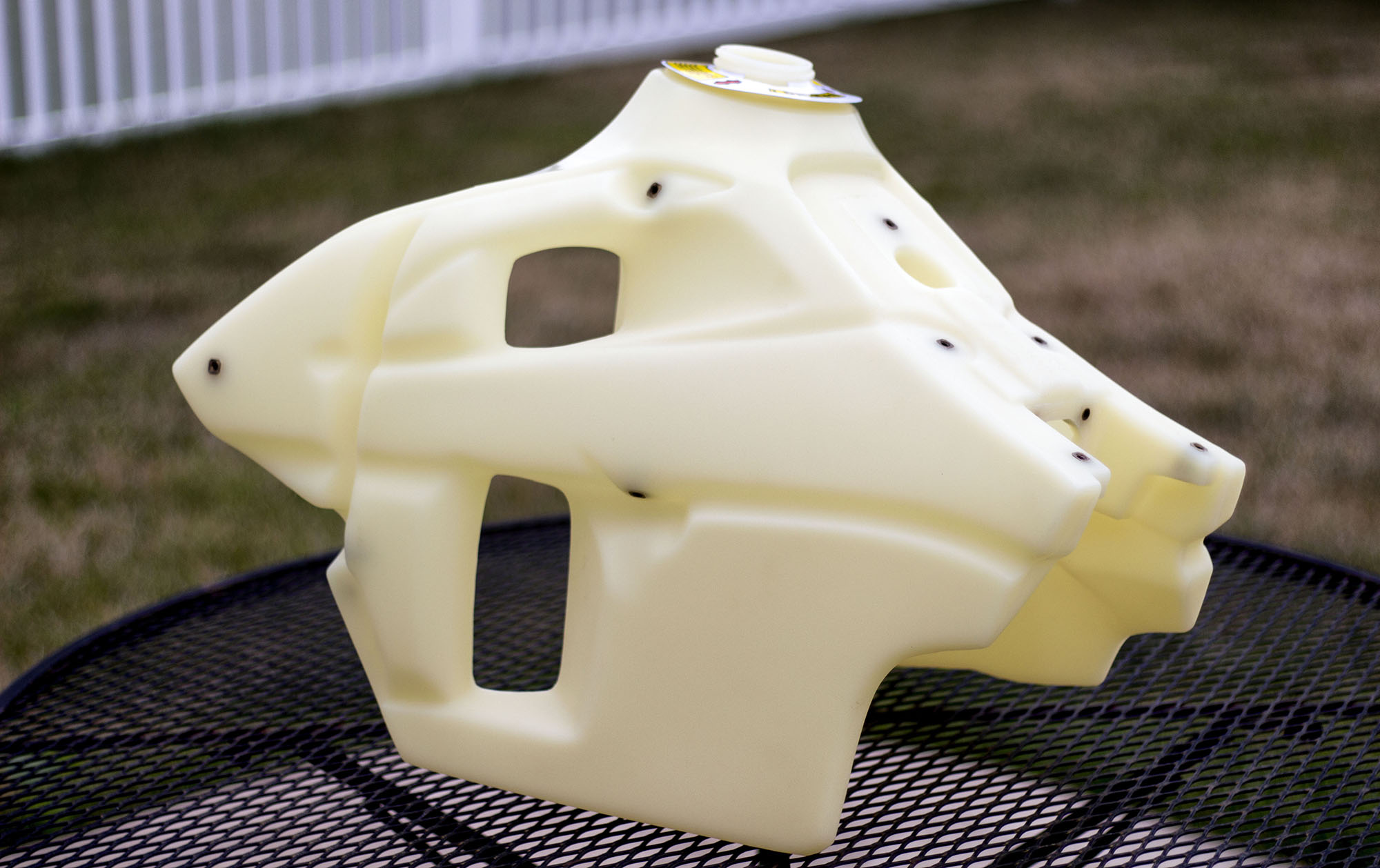 11 Aug 2017

IMS Tank Version 2 // KTM 3-Fiddy
IMS 4.5 Version 2 Tank
As many of you 2017 KTM 350 EXC-F owners know or you read my previous post, "IMS Tank Woes", the first version of the IMS 4.5 gal tank for the 350 did NOT fit on the bike without removing the thermostat. Please read that post for all the details.
A few days ago, I received a response from Daniel Carlos from IMS to contact their general manager, Chris Hardin. So that's what I did.. I spoke with Chris on the phone regarding the issue with the tank as well as IMS' lack of response to the issue back in May. He apologized for the issues I experienced and kindly offered to send me their latest version of the tank, I gladly accepted his offer. It was great to hear a company "man-up" to the mistake, take ownership and make it right with their customer… it's hard to come by these days!! Great job IMS!
Below are some photos of the tank installed on the bike. I will be tanking a ride with this tank and determine which I prefer while in the saddle.
Fitment
As far as fitment on the bike… I'd say it is very, very good. You will see in the photos there is a difference between how the IMS and Acerbis sit on the bike and where each store fuel.
Stay Tuned…
I'm going to get some seat time in on the IMS and report back who I think wins battle of the 350 EXC-F gas tanks.. IMS vs. Acerbis!